Interested in relocating to the Main Line area of Pennsylvania? The Main Line is an upscale region that runs along what was once a major railway. It's entirely historical, yet each area comes with its own history and present-day character. So, which community is right for you? From Wynnewood to Villanova, we're here to break it down.


Wynnewood
Wynnewood is located in Montgomery County, Pennsylvania. It's a fairly walkable town, perfect for families who want easy access to the town's resources, and is just a short walk from the SEPTA regional train stop and a short drive from Center City Philadelphia. The median home price in Wynnewood is about $617k, and homes are typically elegant colonials.

One of the biggest draws to this upscale town is the school district. Some of the top options are Penn Wynne Elementary School, Friends' Central School, and Acona Mont School.

Wynnewood has a lot to offer when it comes to dining and entertainment. The Wynnewood Shopping Center has everything you need by way of restaurants and shops. Elevation Burger, Sabrina's Cafe, and Mad Mex are some of the area's best restaurants. A Giant grocery store and the nearby Whole Foods are also in the center.
Bala Cynwyd
What used to be two separate towns—Bala and Cynwyd—merged into the coveted town of Bala Cynwyd. The town was settled by Welsh Quakers and has since become one of the most desirable areas in Lower Merion because of its proximity to the city.

Bala Cynwyd is home to some of the area's oldest and most impressive stone mansions. Between Montgomery Avenue and Levering Mill Road, you'll find a gorgeous sycamore-lined neighborhood, which is home to these historic houses. The median home price here is just under $700k.

Bala Cynwyd has several impressive schools. Bala Cynwyd School for Young Children, Bala Cynwyd Middle School, and Cynwyd Elementary School are all acclaimed options.

The Bala Cynwyd commercial district is one of the most extensive in the area. The area offers an array of dining options, like Pescatore BYOB and Bala Thai Bistro. There are also several kosher options, such as Zagafen.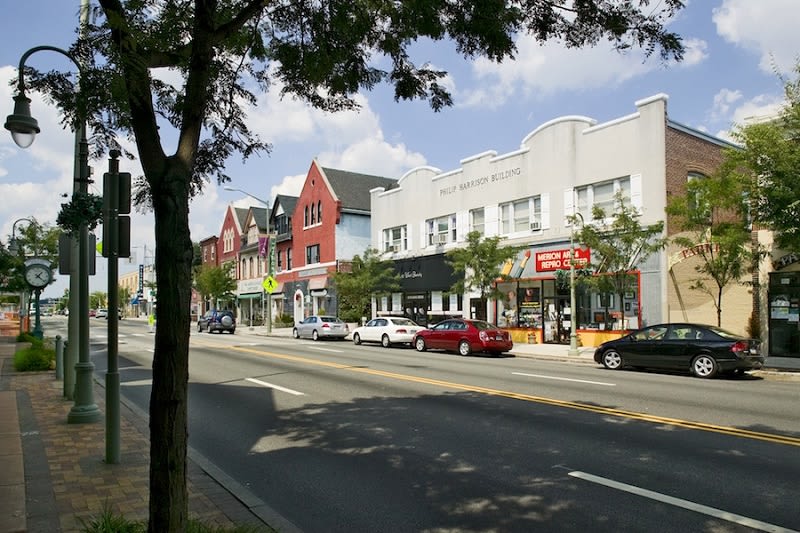 Credit: Philly Mag
Ardmore
Ardmore is a Main Line suburb with just over 12k residents. It's known for its recreation areas and shopping options, as well as its SEPTA train stop with a direct train to NYC.

One of the major appeals of Ardmore is its walkability to the train and downtown Ardmore, where you can find Suburban Square, the oldest outer shopping center in the country. It is home to many stores such as Apple and Lululemon, great restaurants like Ripplewood Whiskey & Craft or Sesami, as well as a farmers market and Trader Joe's.
Narberth
Narberth is one of the smaller Main Line suburbs, but it packs a lot of history. The Narberth Park Historic District was listed on the National Register of Historic Places in 2003. Narberth is small enough that residents can walk from their homes to the downtown area. The median home price in Narberth is about $700k.

Students in Narberth attend either Merion Elementary or Belmont Hills Elementary schools, Bala Cynwyd Middle or Welsh Valley Middle schools, and either Lower Merion High School or Harriton High School. Narberth has two recreation areas, which are great for kids. The Narberth Playground and Sabine Avenue Playground provide kids with endless outdoor entertainment.

Main Line neighbors flock to downtown for its dining and commercial options. Nana's Kitchen & Catering, Royal Cafe Narberth, and Royal Christopher's BYOB are top options.
Haverford
Haverford is one of the most affluent communities on the Main Line, with a median home price of just over $1 million. It's best known as the home of Haverford College—a small liberal arts school. Haverford is also home to the Merion Cricket Club, which is one of the oldest clubs in the country.

Haverford is rich in historic beauty. The Allgates Estate sits on 26.6 acres and has immaculate gardens, stables, and architecture. A walking trail passes right by the mansion and is perfect for a weekend excursion.

Haverford is also known for its downtown restaurant, White Dog Cafe. This upscale cafe serves award-winning, contemporary cuisine sourced from local farms. The White Dog is one of the biggest dining draws for Main Line residents.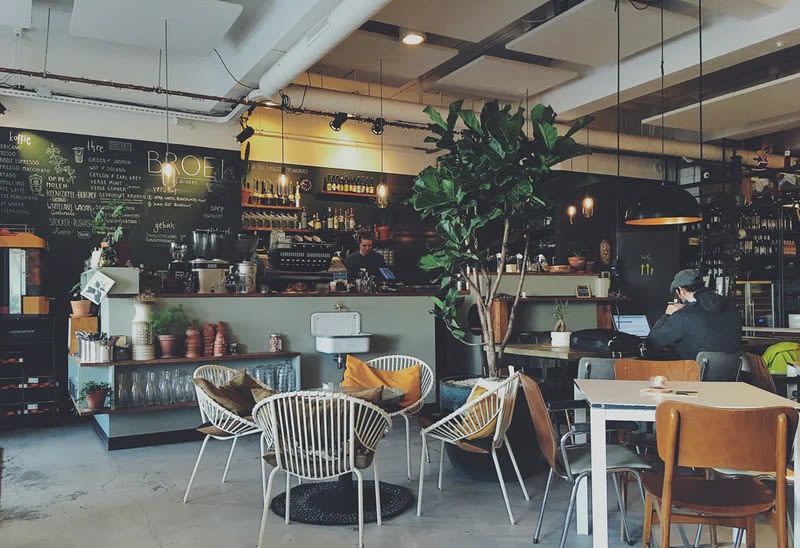 Bryn Mawr
Bryn Mawr is another small Main Line town with big acclaim. With under 5k residents, this area is perfect for people desiring a quieter lifestyle. The area's beautiful Colonials average just under $800k and offer lots of beautiful land.

Bryn Mawr's biggest attraction is its college of the same name. Founded in 1885, Bryn Mawr College is a small women's college that has maintained unparalleled academics since its start. The college brings a lot to this small community, such as the Bryn Mawr Campus Arboretum, which features a wide variety of trees.

When it comes to dining, locals love Enoteca Tredici and the modern, eclectic Sontuosabyob.
Penn Valley
Perhaps the most quaint of the Main Line towns, Penn Valley is a historic farm town without its own post office. The median home price is $665k, and residents appreciate its rich history.

Penn Valley doesn't have its own train station but is conveniently located near the Narberth stop. It does, however, have its own renowned elementary school—Penn Valley Elementary School.

Penn Valley balances historic charm with modern function. Pub of Penn Valley is a neighborhood favorite. Their patio is the perfect spot to gather for classic pub fare or enjoy a game of Quizzo.
Rosemont
Located in Bryn Mawr, Rosemont is another Main Line neighborhood with its own train stop, as well as an acclaimed college. This tiny community is known for the Joseph Sinnott Mansion, which was listed on the National Register of Historic Places in 1980. The mansion is the main building of Rosemont College—a small Catholic liberal arts college.

Rosemont is also home to many private, religious institutions, including the all-girls Agnes Irwin School and Holy Child School at Rosemont.

Rosemont is also known for its many lovely parks, including Ashbridge Memorial Park (Lower Merion Township), Austin Memorial Park (Lower Merion Township), Emlen Tunnell Park (Radnor Township), Clem Macrone Park (Radnor Township), and Unkefer Park (Radnor Township).
Gladwyne
The small Gladwyne is one of the most affluent areas in the country. A 2018 Bloomberg BusinessWeek statistic ranked it the sixth richest suburb in America. Homes here average $2 million and are a mix of Colonial, farm-style, and late 19th and 20th-century styles.

What used to be a summer destination for Philadelphia's wealthiest has become a full-time, family-friendly suburb (while still maintaining its luxury). Gladwyne is home to the acclaimed Gladwyne Elementary School, but students may also attend Gladwyne Montessori and Wetherill School.

Gladwyne blends historical charm and well-tended recreational areas. The 1690 House is one of the top historical sites in the area, as well as one of the first homes ever built in the township. Residents also enjoy 22 miles of hiking through a series of preserved spaces via the Bridlewild Trail. Walk by Rolling Hill Park, Idlewild Farms, and Saunders Farm. Living in Gladwyne means appreciating natural beauty as well as its history.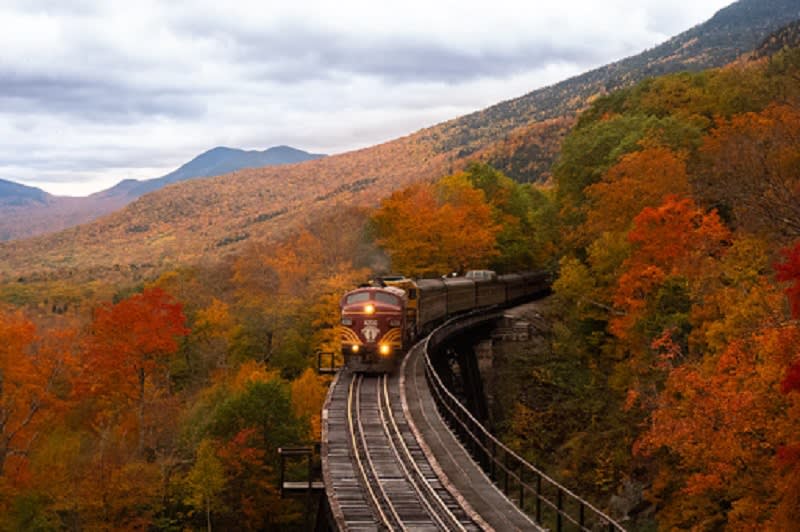 Villanova
Villanova is located at the center of the Main Line and is served by several train lines. With a median home price of $1.2 million, it's one of the Main Line's more affluent areas. Villanova's biggest claim to fame is the acclaimed Villanova University, which is right in the town's center. Villanova's stadium and sports contribute a lot of excitement to the area. This town also has several beautiful gardens, such as the Appleford/Parsons-Banks Arboretum and the Arboretum Villanova.

Because of its university influence, Villanova has a bustling dining and shopping life. Azie on Main is an upscale French and Italian eatery with a great drink menu. For a healthy breakfast, head to First Watch.

Looking to buy or sell on the Main Line? Contact the MacDonald Team for more information today!
*Header Image: Main Line Today