Moving can be a complicated process, especially if you're moving somewhere you're not familiar with, like the Philadelphia Main Line. Read on to learn everything you need to know about this great Pennsylvania area and the moving process.
An overview of the Main Line
If you're new to the area, chances are you're wondering, "what is the Main Line in PA?" A part of Philadelphia's western suburbs,
the Main Line
is a group of historic communities located along the Pennsylvania Railroad Main Line. There are 16 communities, with seven of them being core communities. The area itself is quite beautiful and is famous for its historic homes and iconic mansions, as well as the small-town feel of each neighborhood.
The railroad line
originated in 1823
as a project to beat out competition from New York's Erie Canal and Maryland's Baltimore and Ohio railroads. The 82-mile railroad took nine years to complete, and it wasn't until 1832 that it began operations. In 1857, the Pennsylvania Railroad Company bought the Main Line and built upon it until it had the 17 stops it's known for today. As it runs through most towns and communities along its strip, it is an important mode of public transportation in the area.
Main Line neighborhoods
The 16 communities in the Main Line can be split into seven core towns and nine additional towns. Each has its own charm and character, which makes pinning down the best neighborhoods on the Main Line a subjective process. However, there are a couple of areas that deserve a spotlight for being popular and exemplary.
One of the largest Main Line neighborhoods is Ardmore, which is nine miles outside of the City Center. Ardmore was voted the
third best place
to live in Pennsylvania, and for good reason. Residents here can enjoy a small town feel characteristic of all the Main Line neighborhoods while exploring the city experience of its exciting shopping and entertainment centers like the Suburban Square and the Ardmore Music Hall.
Another popular spot on the Main Line is Bryn Mawr, situated in the middle of all the communities. Although it's one of the smaller neighborhoods, it packs a punch with its top-rated restaurants and world-class shopping. Because of this, it attracts many young families and professionals. Those who aren't familiar with Main Line may know about Bryn Mawr College, the
second most beautiful college
in the US.

Also equally worth mentioning are the Main Line's other neighborhoods, which include Washington Square West, Rittenhouse Square, Narberth, Wayne, Gladwyne, and Rosemont. Also a part of its communities are Haverford, Merion, Strafford, Penn Valley, Villanova, Rador, St. Davids, Devon, and Malvern.
Steps to take when moving
With a better understanding of where you're moving to, here's what to know about the moving process. Before beginning any major steps, it's important to get organized and prepared. Then you can start purging, packing, and cleaning your property to
move to the Philadelphia Main Line
.
Get organized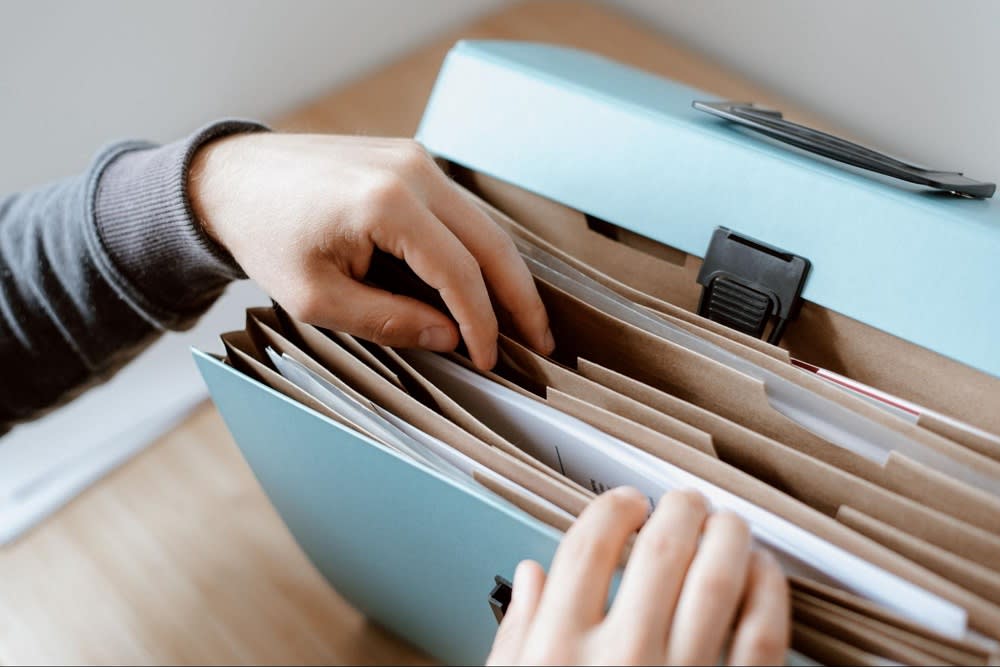 To get organized, compile your information into a
moving binder
. Whether this is an online document or spreadsheet, or on a piece of paper in a spiral-bound notebook, what matters is that you're able to organize and access everything you need going forwards with the moving process. Alongside moving checklists for different parts of the process, also consider adding folders or sections for documentation, contact information, and receipts.

When creating your moving checklists, create one for the process two months before your move, with tasks like creating a room inventory, researching moving companies, and selling or donating items. Then, create one for a month before you move, which includes tasks like choosing a moving company, buying necessary supplies, and starting the packing process.
Gather supplies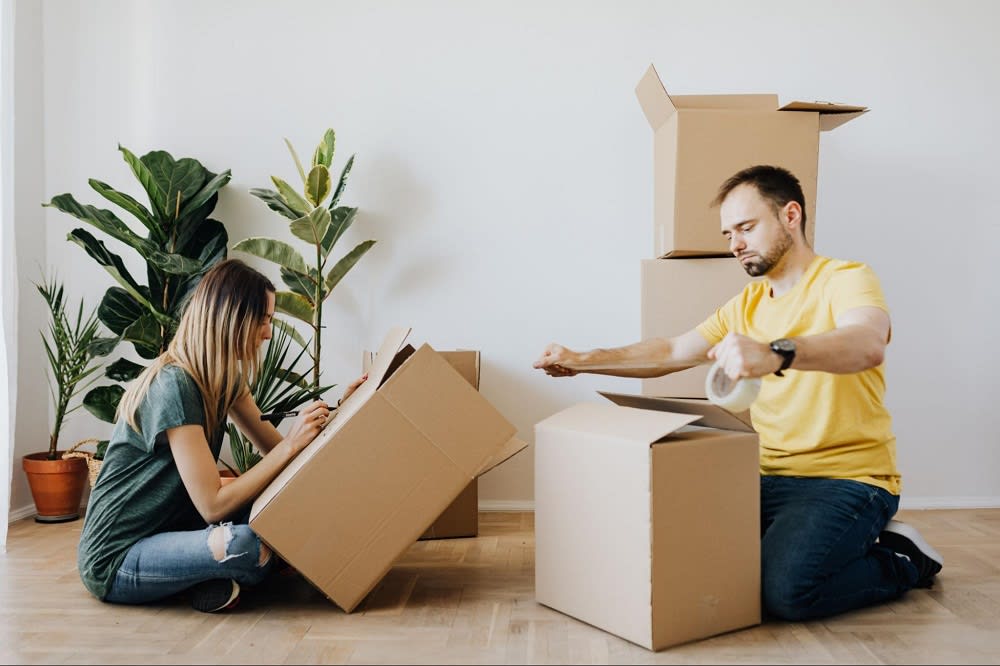 When you're organized, start gathering the
necessary supplies
you'll need for preparing your home to move. This includes items like sturdy boxes, packing tape, bubble wrap, and pens for labeling. Also, gather supplies to clean your home once you've packed. Supplies may also look like renting out a storage unit for belongings or hiring a moving service to help the day of. Don't be afraid to think outside of the box when considering what you may need to complete a move, such as items to reduce stress, a day planner, or a device for central communication to keep the whole family on track.
Purge and pack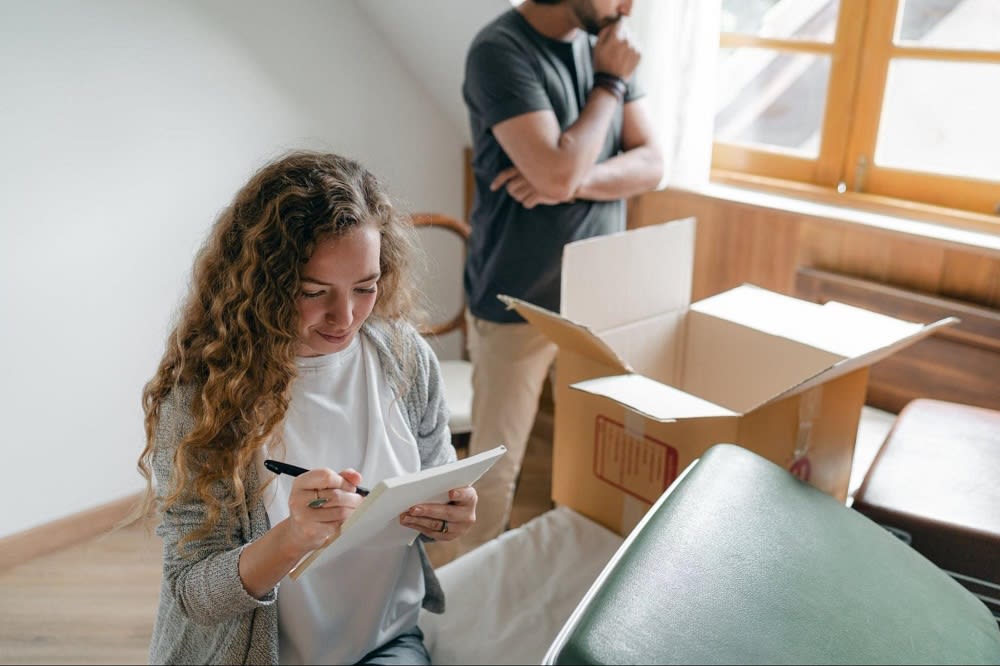 It's best to start the purging and packing process as early as possible, to avoid a last-minute rush that could lead to damaged or forgotten items. Purge belongings you don't need or host a garage or estate sale for small items like clothing and large items like a sofa or a rug. This will save you time and energy from having to pack extra items or figure out what to do with items that won't fit in your new home.

When packing early, start with belongings you won't need until after the move, like out-of-season clothing and decorations. Save items you do use more often for later in the process, then prepare an essentials kit filled with clothes and kitchen items you'll need a week before you move. While packing, keep items organized by creating a room-by-room inventory and separating items into types and the room they came from.
Clean and pack final items
Cleaning during a move is an ongoing process that reaches completion the more you pack. Two months before you move, do a deep clean to find and purge items you don't need. Then, complete smaller cleaning rounds as rooms become empty. Lastly, pack the final items you use daily, like toiletries, clothes and bedding, and small kitchen appliances.
Ready to move to the Main Line?
Moving to the Main Line is a great decision, whether you're looking for someplace to raise a family, continue your career, or retire. When you're ready to start looking for
homes in the area
, contact one of the experienced agents at
The MacDonald Team PA
to guide you through the process.