Philadelphia is known for the historical value it presents to our nation. One of the oldest and most extravagant places in this regio is an area referred to as the
Main Line
. Celebrities and A-List society members helped bring this strip of just outside Philadelphia to life from the early nineteenth century onward. The immaculate architecture and attention to detail in the areas buildings and private estates in this location prove there is no better place to own a home than in the surrounding towns of this well-known affluent community. These listed neighborhoods stand above the rest when looking for the best places to buy a house near Philadelphia.
1. Ardmore
Family-Friendly
As one of the closest towns to Philadelphia, Ardmore offers outdoor activity and endless opportunities to attend events, engage with the community throughout the year, and remain family-friendly. Upscale condominiums are newly designed and allow luxury living in the busiest parts of town. Stone-sculpted colonial homes outside of downtown, embedded within lush green lawns and surrounded by leaf-filled trees, remind us that no matter the pace at which you choose to spend your days in this region, there is a housing option for you.

Situated on the cusp of the Main Line, the ability to frequent high-end shops and exceptional dining is endless. The Ardmore Initiative strives to enhance residents' experiences and create a memorable environment to engage in social activity around town. All this and much more provide a reason to check for available listings in Ardmore.

Happenings in this space:


Fall for Ardmore
Restaurant Week
Outdoor Beer Festival
Holiday tree lighting
Oktoberfest
Sisterly love citywide food fair
2. Bryn Mawr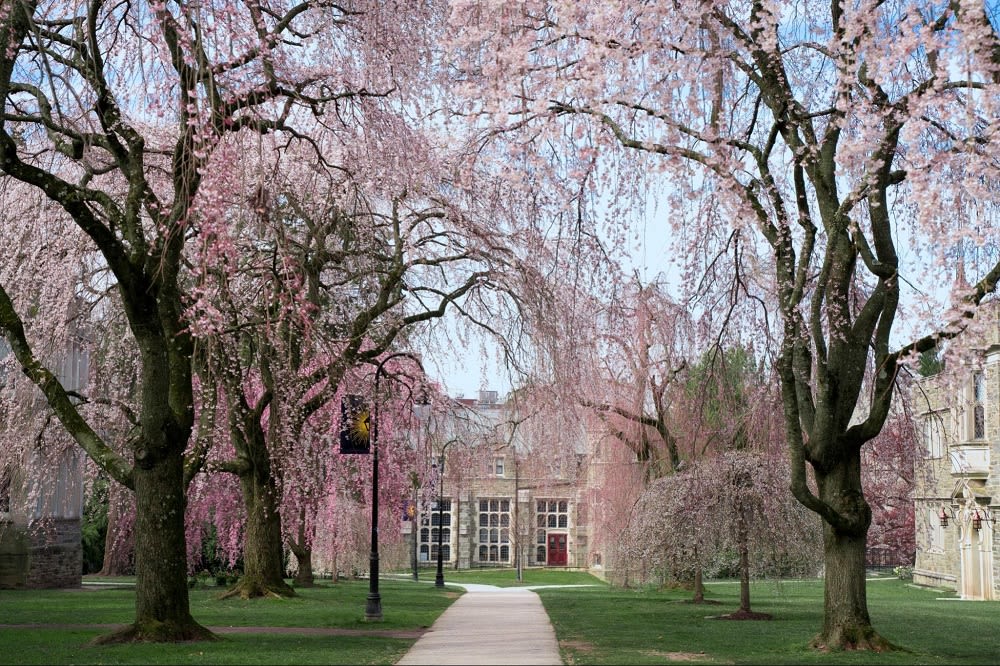 Prestigious Academia
This humble community is home to more than twenty learning institutions with a lifespan of over one hundred years. The town is well known for Bryn Mawr College and other private institutions that paved the way for young people, particularly young women, to study liberal arts and learn their trade skills from the late nineteenth century. This area is full of glorious bouts of nature in the form of creeks, natural streams, lofty hills, and colorful courtyards of trees. Many historical structures are still standing in their authentic form.

No matter which township you choose to reside in, one thing is true about this part of Philadelphia, passing through without pause and appreciating its beauty is near impossible. This Main Line region is beautiful thanks to how the streams and foliage merge with the area's history, creating a picturesque backdrop. Exclusivity is pure in this neighborhood, with a serene quiet that falls over the land so as not to disturb the newly remodeled Ludington Library.

Happenings in this space:
Harriton Farmstead Fair
Clover Market
Twilight concerts
First Fridays
3. Wynnewood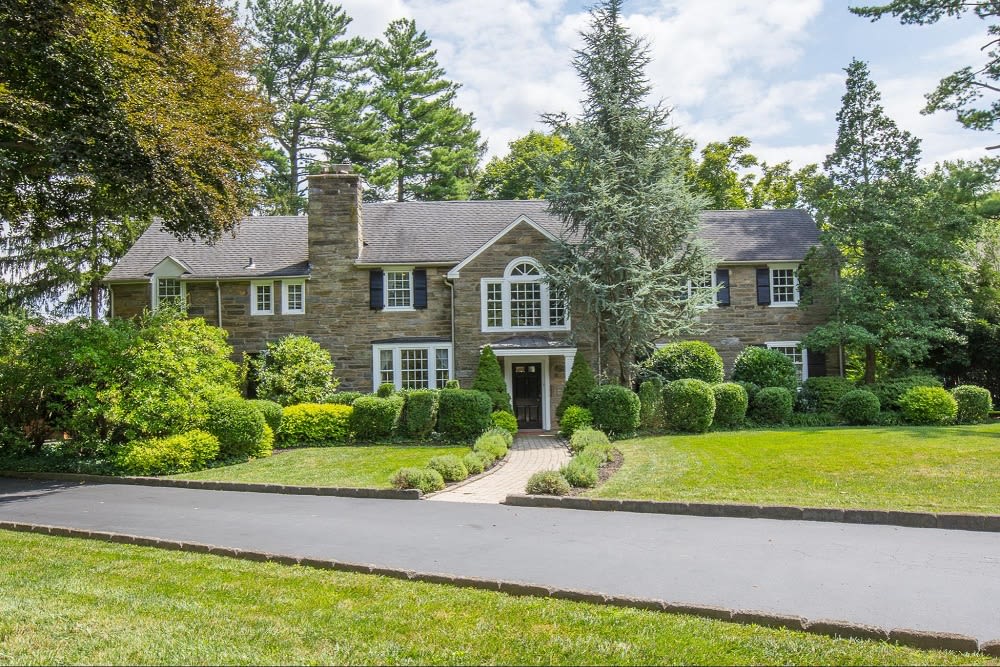 Eclectic and Central
You will want to drop in and take note of the architecture found in this loved community. From neoclassical homes and their extravagant gardens to charming Tudors with elaborate design and construction, the homes in this place of historical grandeur are remarkable. Not only are the homes in this town magnificently restored and retouched to retain and accentuate original structures and designs, but they are also full of character and unique style. This neighborhood fulfills the heart's desire for a more modern lifestyle among historical eminence.

Wynnewood houses are nothing less than breathtaking and will leave you with stories to tell, whether recalling the size and utter elegance or antiquity of mansions on their expansive lots compared to the more contemporary cape cod style homes or the ability to observe the variety of home designs in such proximity. You will have much to explore upon setting your search in this locale.

Happenings in this space:
Winged Wonders Butterfly Event
Concerts
Block Parties
Wynnewood ValleyPark
5Ks and other biking and running marathons
Part of history
No matter the neighborhood you choose or the township your residence falls under, becoming a part of the deep traditions and new culture in this part of Pennsylvania happens the moment you purchase your home. Ownership promotes the preservation of heritage in this area and allows a sense of pride to reside among some of the most well-crafted and carefully aged homes in Pennsylvania. Part of the appeal to this area is the ability to walk about each charming niche and recognize the work and determination it took to build these communities.
Worth mentioning
The all-encompassing mission of Main Line schools and surrounding neighborhood districts is to educate students to become productive citizens in our ever-changing, fast-paced, technology-driven society. The above neighborhoods offer the best education that fosters children and young adults to grow academically and ethically. These schools are among the highest-rated in the state. Top-tier education from elementary through collegiate academics is part of your investment when purchasing a home in this environment.
The suburbs in this cove of prestige are in high demand due to their place along the Philadelphia Railway. Although walkability is part of these communities, the railway allows one to get out and venture into Philadelphia with ease. The opportunity for quick and efficient travel with the accompaniment of an atmosphere filled with magnificence, accented by an abundance of lovely green space in the newly established Rail Park greenway, contributes considerably to living in this region.
If you are searching for the answer to where to buy a house near Philadelphia,
The MacDonald Team
is the realty group you want as a trusted advisor with your investment. Stephanie MacDonald has experience in Main Line, Center City, and Southern New Jersey markets while providing expert knowledge and white glove service for eighteen years to clients in this region.
Stephanie
and her team of licensed professionals are ready to set you up for success in your search for a property in Philadelphia. Contact The MacDonald Team today to start your home ownership within or just outside the Main Line.