Wayne is a suburb of Pennsylvania located on the northwest side of the state, along the Main Line. Perhaps you're looking for Main Line real estate and wondering what the area might be like, or you're just looking to explore a corner of the City of Brotherly Love that you haven't visited before. We think you'll love your time here — starting with these ten fun things to do in Wayne, PA. These offer fun for the whole family, whether you're taking a break from shopping for Main Line homes for sale or simply looking for a fun way to spend your Saturday. The local train station, Wayne Station, offers commuter rails to take you where you want to go. There are also many amenities within walking distance from each other.
History of Wayne, PA
The development of Wayne, PA first started when Cleaver's Landing, a railroad stop, was built. The stop was later renamed Wayne Station after General Anthony Wayne. Banker J.H. Askin purchased approximately 300 acres of land there, where he would build a mansion. He named his mansion "Louella," after his daughters. "Louella" was an 80-room stone building with an expansive porch overlooking a large lawn. In 1880, his land and some of the surrounding acreage were bought by banker A.J. Drexel and newspaper editor G.W. Childs. They later named this new development Wayne Estate. Overtime more homes, hotels, and restaurants were built, and the area became what is known today as the community of Wayne, PA.
10 Fun Things to Do in Wayne, PA
Playa Bowl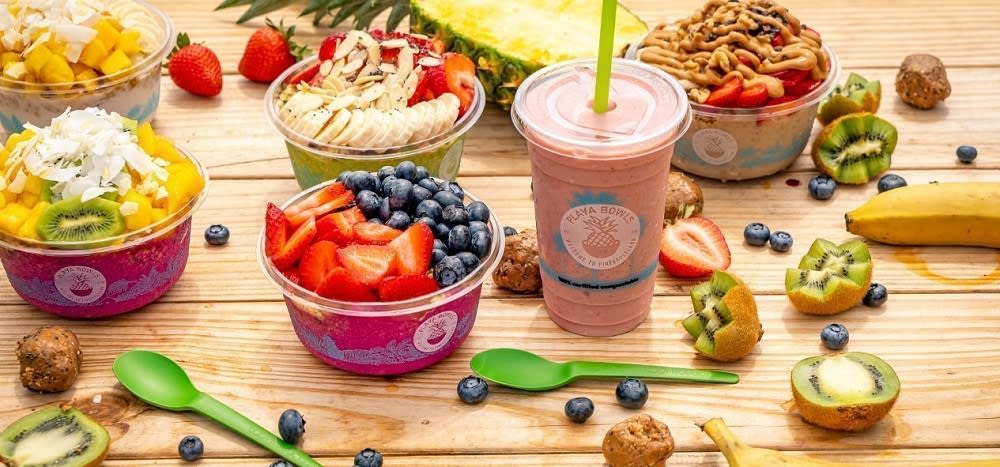 Playa Bowl serves tasty açaí bowls and smoothies across the country, but their locations are primarily near Philadelphia and New York City.
Their Wayne location
, however, located on Lancaster near Villanova, is a unique local favorite. We're especially fond of the Nola bowl!
Christopher's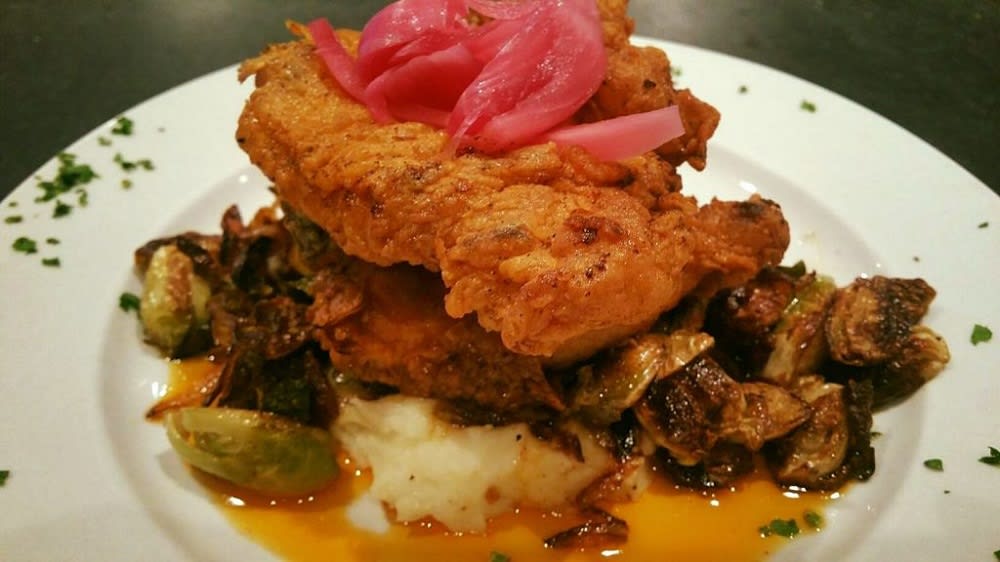 Stop by
Christopher's
for tasty American cuisine before you grab your Nola bowl from Playa Bowl. Christopher's is open for breakfast, lunch, and dinner all week long. They have plenty of options, including sandwiches, burgers, wraps, salads, pizza, and comfort-style dishes like chicken pot pie. Also, if you come by with your kids for lunch, they'll get to take home a free balloon!
Chanticleer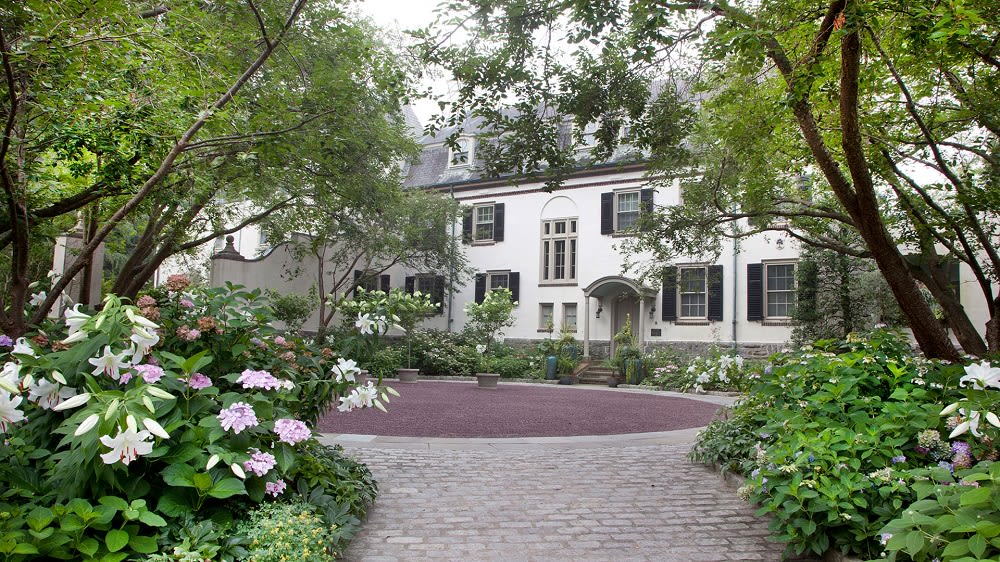 Photo Courtesy of raslainc.com
Chanticleer
is one of the area's finest outdoor gardens. They are popular throughout the region, so you'll need to get on their website to reserve your parking space if you plan to stop by. Chanticleer is open Wednesday through Sunday in the early spring or on Friday evenings between May 6th and September 2nd. In addition to welcoming visitors to explore their beautiful garden, they also offer several educational programs, classes, and workshops.
Eagle Village Shops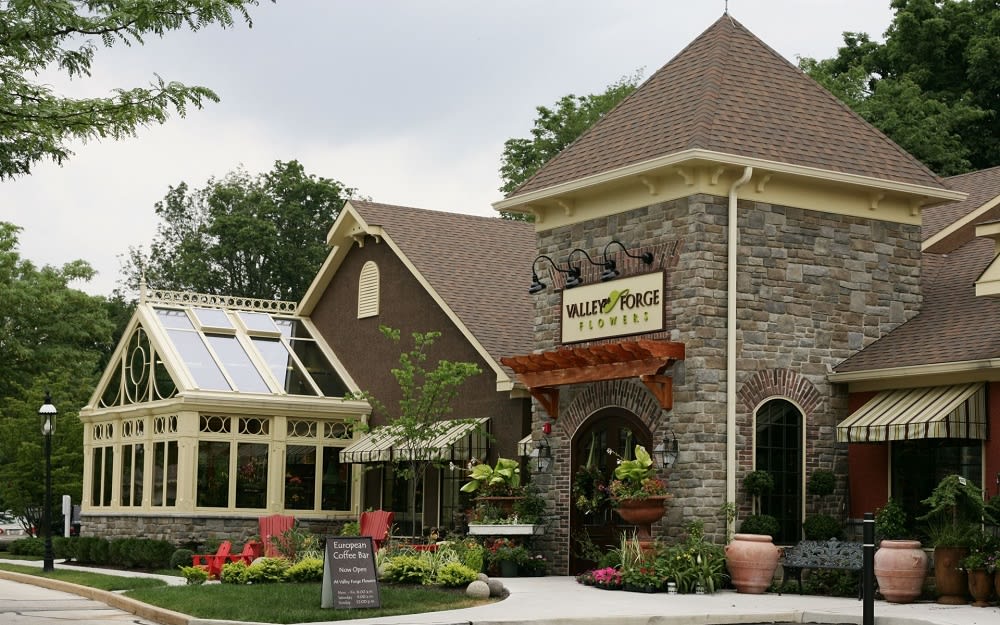 Photo Courtesy of Pinterest
Eagle Village is your local one-stop destination for some of the finest dining and shopping in the entire Philadelphia region.
Its shops
sell everything from fashion to jewelry to home decor in this sizable open-air facility. They also have three full-service fine dining restaurants, two cafes, and several other personal services operating on the grounds for you to choose from. Main Line real estate owners can come to Eagle Village and complete many of their errands in just one location.
Jules Thin Crust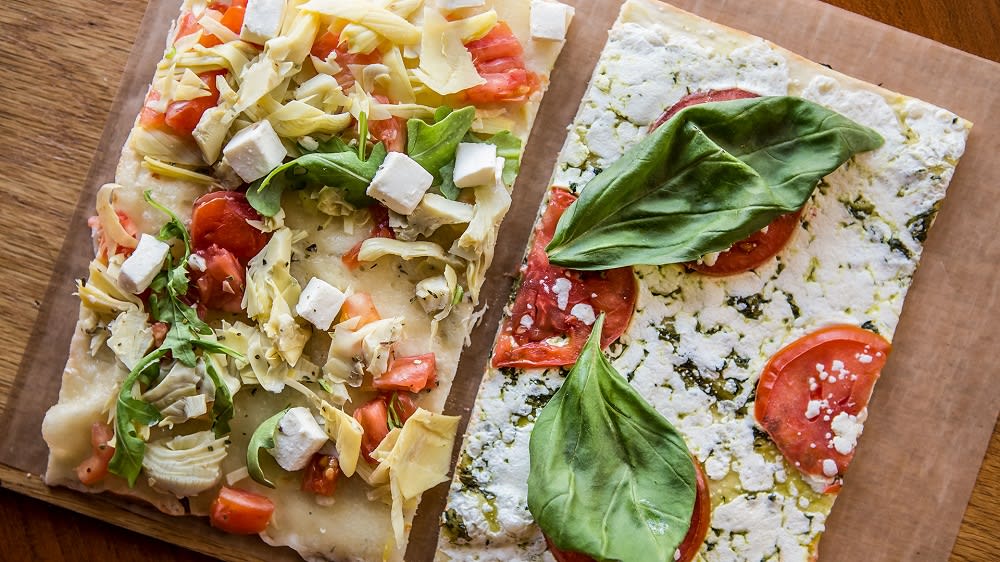 Jules Thin Crust
serves delicious pizzas, salads, and flatbread seven days a week for lunch and dinner. Because the pizzas are made with such thin crusts, they are light and not overly filling. Guests are especially fond of the Buffalo Chicken Pizza and the Mediterranean Salad. If you're with a crowd, consider getting three or four pizzas and letting everyone sample a slice from each.
Lancaster County Farmers Market
Radnor Trail
Life in the big city can be loud and hectic, and sometimes, you want to be somewhere quiet and in nature to clear your mind or catch your breath. The 2.4-mile
Radnor Trail
offers a great location to refresh and recharge with a run, bike ride, or leisurely walk with the family.
Tredyffrin Public Library
Visitors of all ages will be able to find a book they'll love at this
local library
, which opens Monday through Saturday at 10:00 a.m. There are also several programs and events offered for both children
and adults
.
Wayne Art Center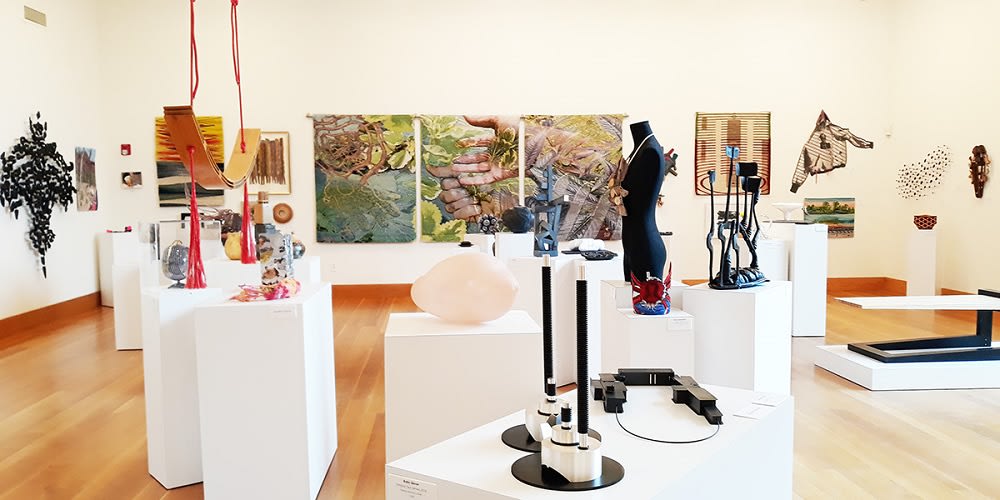 Workshops, summer camps, demonstrations, and special exhibitions are just a few of the Wayne Art Center's experiences. They are also open Monday through Friday from 9:00 a.m. to 5:00 p.m. and on Saturdays during certain parts of the year for anyone who simply wants to stop by and observe the magnificent art on permanent display at the museum. The Wayne Art Center also offers cooking classes for children and adults and private culinary events. If you're interested, you can find more information
here
.
White Dog Cafe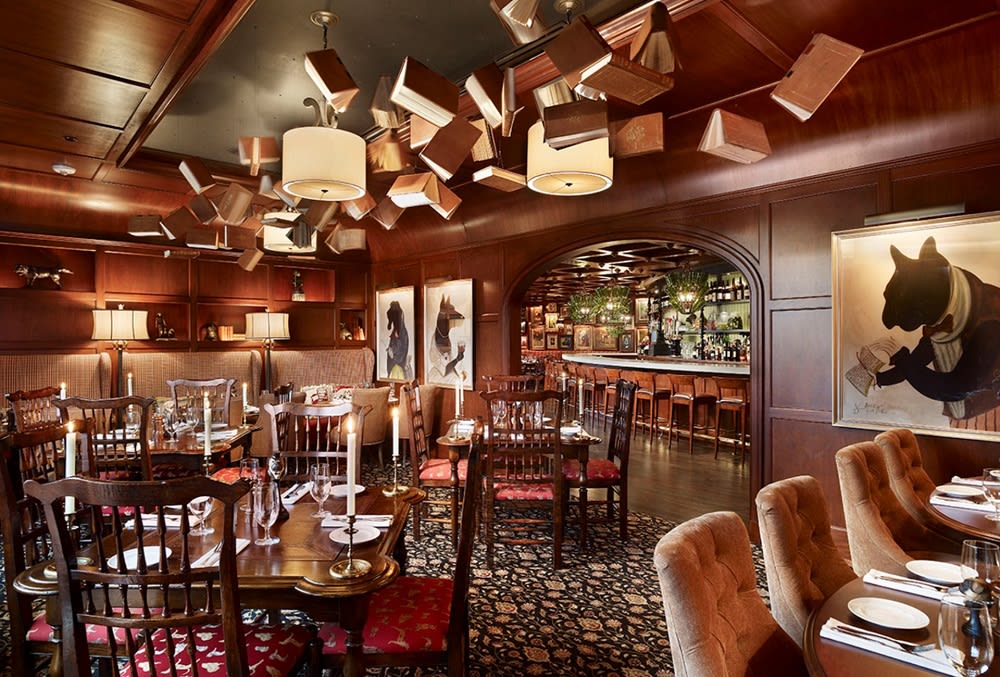 White Dog Cafe offers elegant fine dining experiences in four locations across the Pennsylvania metro area.
Their Wayne location
is a great spot to enjoy delicious American cuisine from their indoor dining room or outdoor patio, especially if you're celebrating purchasing Main Line real estate. If you're not sure what to order, the Yellowfin Tuna Tartare and the Spicy Lamb Bolognese are both popular choices, or if you're dining at White Dog for brunch, give the Eggs Benedict a try. You can visit their
OpenTable link
to make your reservation for your party at any time.
Cost of Living in Wayne, PA
Wayne, PA is an expensive area known for its wealthy neighborhoods and higher end amenities. The cost of living in Wayne, PA is nearly 50% higher than the state average, and 54% higher than the national average. The Wayne, PA housing market is fairly competitive. Properties stay on the market for an average of 32 days. The average price of a home in Wayne, PA is $750,000 with a median sale price of $261 per square foot. Expect the cost of groceries, transportation, healthcare, home utilities, and the housing market to be higher than most other areas in Pennsylvania.


What is Wayne, PA close to?
Towns near Wayne, Pennsylvania include King of Prussia, Broomhall, and Norristown. Philadelphia and Newark, NJ are both around an hour and a half drive from Wayne, PA. Both offer plenty of amenities and things to do on a weekend trip.


Is Wayne, PA nice?
Wayne, PA lies on the Main Line, a series of desirable and wealthy Philly suburbs. People move to Wayne, PA because it's a safe and beautiful place to live. Wayne, PA is also a great place to raise a family. There are plenty of fun things to do in Wayne, PA.
After you've had your perfect day in Wayne, you might be wondering what it would be like to purchase Main Line real estate and make your home in the city. Contact
Stephanie MacDonald
and her team today to buy or sell your next property! Stephanie is the best broker around when it comes to finding your dream Main Line home for sale.