Buying and selling a property can be a stressful experience. Working with a realtor like Stephanie MacDonald, rated as a Five Star Agent by Philadelphia Magazine annually since 2008, can make the process easier. Buyers and sellers appreciate the experience her team brings to the table, her glowing testimonials from past clients, the concierge service she offers, and her portfolio of successful past sales.
The MacDonald Team
Stephanie MacDonald has 18 years of experience in real estate and is especially experienced with the Main Line, Center City, and South New Jersey communities. As a lawyer specializing in commercial litigation and transaction real estate for seven years before selling homes, Stephanie brings a strong history of client advocacy to her buyers and sellers. She is skilled at negotiating successful closings of homes for sale in the Philadelphia and Southern New Jersey neighborhoods.

Brittany has a strong history of public service through both flight attendance and social media marketing. She is thrilled to work with Stephanie and Steve as the Philadelphia specialist for the MacDonald team. She has a deep knowledge of Center City and Philadelphia suburbs and happy to help buyers and sellers complete successful transactions for homes for sale in Bryn Mawr and other Philadelphia neighborhoods.

Steve is a top real estate agent in the South New Jersey markets of Avalon and Stone Harbor. He enjoys helping sellers earn top dollar for their properties and especially enjoys helping buyers purchase a home or vacation home they will love for many years to come.
Testimonials
The
testimonials
from past customers praise Stephanie MacDonald and her team for their assistance with home sales and home buying.

Outstanding testimonials from sellers praised her advice, quick sales, and excellent marketing. Stephanie was also commended for her prompt response to seller communication and her referrals to local professionals to aid with prepping properties for sale. More than one seller noted they "could not recommend her more highly."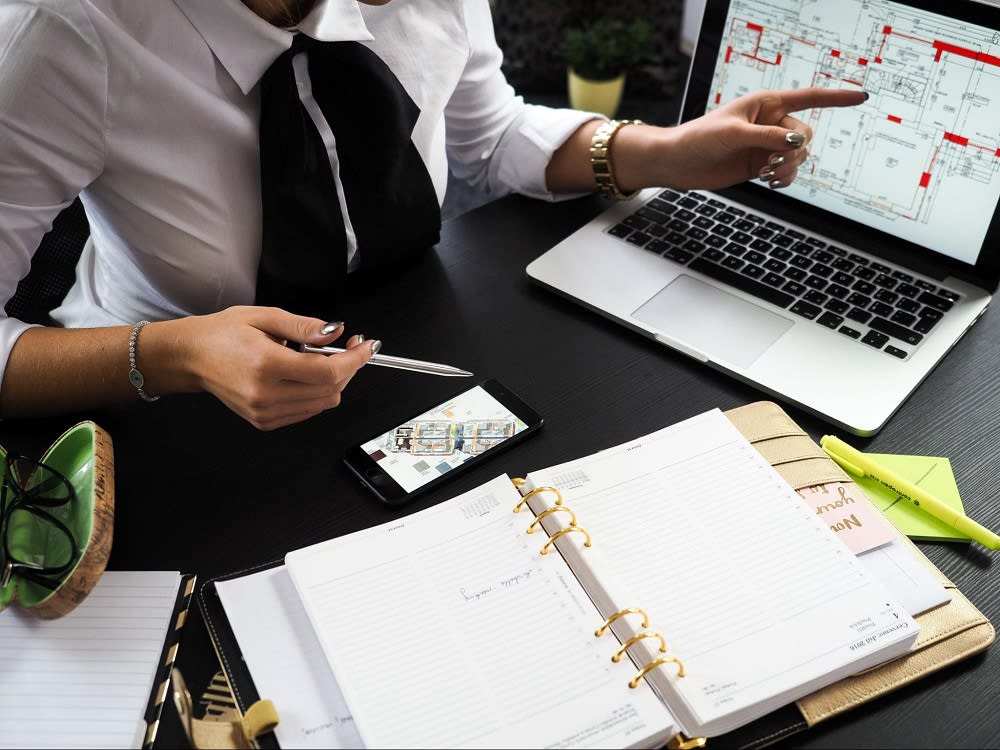 Buyers also praise Stephanie MacDonald for her patience, ability to show multiple properties, her skill in making deals that benefit both the buyer and seller, her professionalism, and wealth of experience in the real estate market for homes for sale in Bryn Mawr and other areas on the Main Line, in Center City, and Southern New Jersey. Buyers particularly praised Stephanie MacDonald for showing properties promptly in a competitive market, which allowed buyers to tour and make decisions on new properties listed quickly. One buyer said she "provides quality services with a 5-star level of responsiveness."
Compass Concierge
As part of Compass, Stephanie MacDonald proudly offers
Compass Concierge
to her clients who have homes for sale in Bryn Mawr. But what is Compass Concierge? It's a way for you to fund all the home improvements necessary to earn top dollar. You're given the funds required for home improvements with no interest, which will be reimbursed after your successful sale. So, how does this process work?
First, you meet with Stephanie to discuss which upgrades can offer you the highest return on your investment when you list your property. Available upgrades include a deep cleaning of carpets, professional staging, decluttering and organization, repairs and cosmetic upgrades (new paint, shiny hardware, etc.), professional landscaping, upgraded HVAC, roof repair, electrical and plumbing fixes, upgrades to kitchen and bathrooms, and more.
During your discussion with Stephanie or a member of her team, be sure to bring up any known concerns with the property so they can be addressed. What are your current pain points? Does the water take too long to heat? Is it difficult to reach one of the fire alarms? Anything that you find a minor (or major) annoyance is open for improvement.
Popular upgrades to homes for sale in Bryn Mawr and other properties for sale include hardwood floors and professional staging. Sellers see a high return on investment when replacing carpet or laminate with hardwood floors. Studies show over half of homebuyers are willing to offer a higher purchase price for hardwood. As for professional staging, it is possible to earn $400 for every $100 spent on staging, which is a solid return on investment. Furthermore, over 50% of agents representing sellers have seen staging decrease the time a property remains listed.
After deciding on what upgrades you want to pursue, Stephanie MacDonald and her team will work with you to contact recommended contractors in your area. As soon as the upgrades are complete, Stephanie will list the property. Remember, you don't pay a single cent until your home sells, you end your listing agreement, or your home has remained on the market for 12 months from the start date of your Concierge service.
Sales portfolio
Stephanie MacDonald and her team have a solid history of
successful sales
. The majority of her recent sales history includes homes for $1 million or more, with several closings at well over $2 million. Looking specifically at successful homes sales in Bryn Mawr, Stephanie MacDonald and her team sold a property on Harriton Road in 2021 for $2,345,000. Her most recent sale on Lafayette Road in Gladwyne, PA, closed at nearly $3 million.
If you're in the market for a new home or plan to sell your current one, Stephanie MacDonald and her team are your best bet. With years of experience and an impressive sales portfolio, Stephanie knows what it takes to help buyers find the perfect property. When you're ready to discuss your move, reach out to the
MacDonald Team
for assistance.