Ardmore, Pennsylvania, is a charming and progressive town with roots steeped in history. It began as Athensville but was changed to Ardmore in 1873 by the Pennsylvania Railroad. In 1928, Suburban Square opened and became one of the earliest shopping centers in the United States. These luxury department stores landed the city of Ardmore on the retail map and sparked a rising town. Today, the area is a vibrant, pedestrian-friendly main strip that is home to historic buildings, family-owned businesses, and restaurants for residents to enjoy. It is one of Pennsylvania's most extensive and eclectic suburban areas, combining a residential yet urban feeling and a historical yet forward-moving sense.
Not only does this town offer an abundance of shopping centers, entertainment complexes, and gourmet restaurants, but there is also plenty of nature. Whether you're looking to spend the day appreciating the vastness of nature, enjoying a bite to eat at one of the many dining establishments, shopping, golfing, or admiring the entertainment options, there's something for you. If you're new to the area and wondering what there is to do, you're in luck. Stephanie MacDonald and The MacDonald Team have put together a list of five things to do in
Ardmore
, PA, that are worth your time.
Haverford College Arboretum
Haverford College Arboretum is the place to be if you're looking for a site that is open daily from dawn until dusk, is free, and features a 216-acre campus of natural resources and wildlife. It's so relaxing wandering the area and enjoying the beautiful sights, which feature an extensive tree collection, beautiful flower gardens, open lawns to jog, picnic, or walk on, plus plenty of natural beauty. There is a 2.2-mile trail that roughly follows the perimeter of the campus and winds through the conifer collection, cherry, and azalea-lined paths and a three-acre duck pond. With so much beauty to experience, you won't want to miss this one.
William Carvill, an English gardener, designed the arboretum's terrain in 1834 and reflected similar landscapes from the time. The college features a club that strives to maintain the beauty and ambiance so that you may enjoy a trip back in landscape time. This is the option when you're looking for an opportunity to experience the genuine beauty of nature and a peaceful atmosphere.
Suburban Square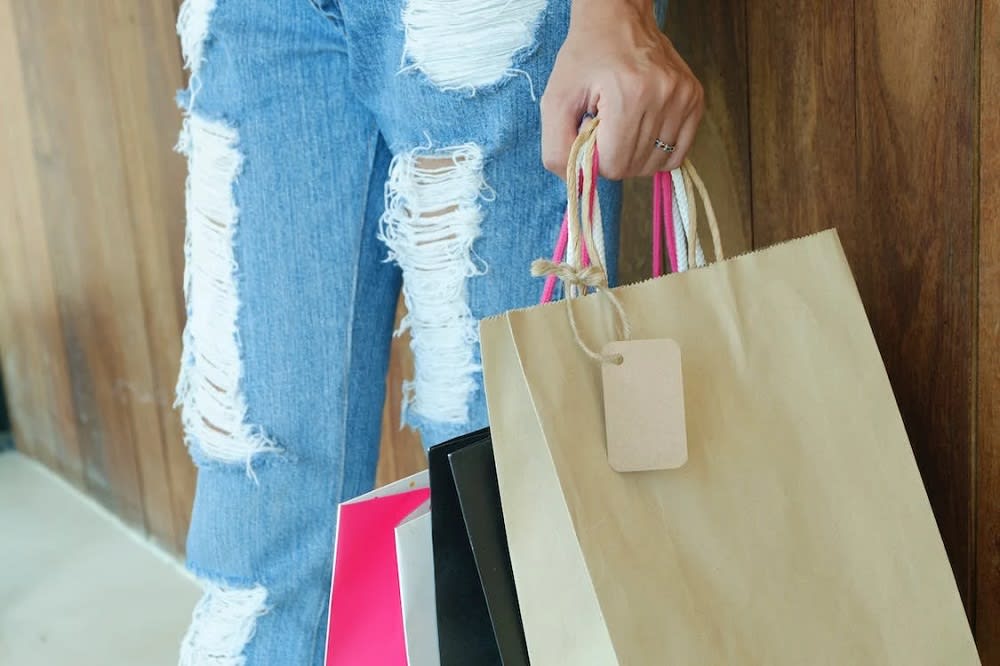 This popular suburban shopping center has everything if you're looking for an outdoor modern place to shop and dine. This center opened in 1928 and is known as one of the earliest designed shopping centers in the United States. Strawbridge and Clothier opened its four-story department store in 1930, making it the first shopping center to include an actual department store. Since then, it's grown nearly double in size and is home to Lifetime Gym, Kendra Scott, Lululemon, Sephora, Lilly Pulitzer, Gap, Apple Store and more than 60 retail shops. An assortment of restaurants with indoor and outdoor dining make it a popular place for lunch and dinner. There is also a year round Farmers Market and a Trader Joes on site.
Seasonal offerings and events are held here all year long including a visit from Santa in December. Easily accessible by train or car you will definitely want to explore Suburban Square.
Tired Hands Brewing Company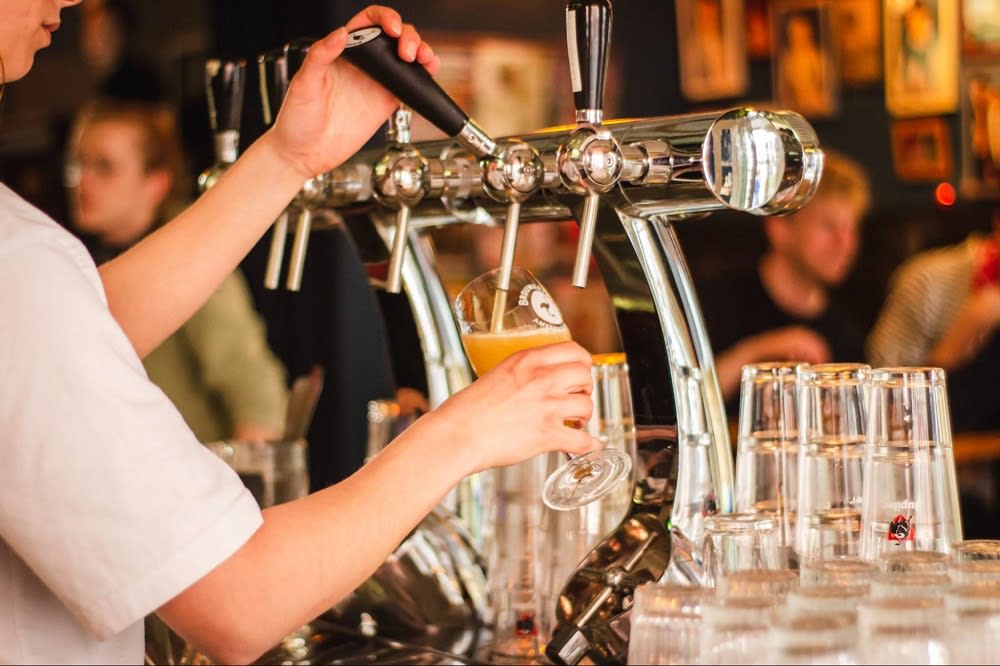 Speaking of excellent dining options, Tired Hands Brewing Company is a resident favorite and must-see restaurant. This Belgo-French brewery and cafe are one of the best options in Main Line for those brew lovers passionate about craft beer in Philly. Having won some prestigious awards, including a second-place slot on ratebeer.com's "best new breweries on earth" list, its flavorful yet simple beer's focus on local ingredients and funky names are highlights of what is offered. This establishment became so popular that it expanded to a second location in Philadelphia's Fishtown neighborhood.
In addition to their exceptional beer, brewed in the room next to the dining area, they also offer plenty of delicious bites. Munch on small plates like house-made bread and butter, candied bacon, locally sourced cheeses, charcuterie plates, house-brined pickled items, and specialty paninis while enjoying local brews.
Ardmore Music Hall
The Ardmore Music Hall is an independent music venue for nationally touring concerts. This location has more than 40 years of history as a concert venue on the Main Line and has hosted various performers including, Phish, Dave Matthews Band, The Ramones, Red Hot Chili Peppers, Hootie & the Blowfish, Blues Traveler, The Hooters, The Pretenders, Natalie Merchant and countless other greats. Fans have enjoyed different music genres, from rock & roll and hip-hop to funk and jazz.
It offers plenty of floor level seating in addition to a balcony section, an open dance floor, and a full bar with an assortment of specialty drinks. If you're looking for your next concert experience, you won't want to miss a visit to Ardmore Music Hall.
Ardmore Farmers Market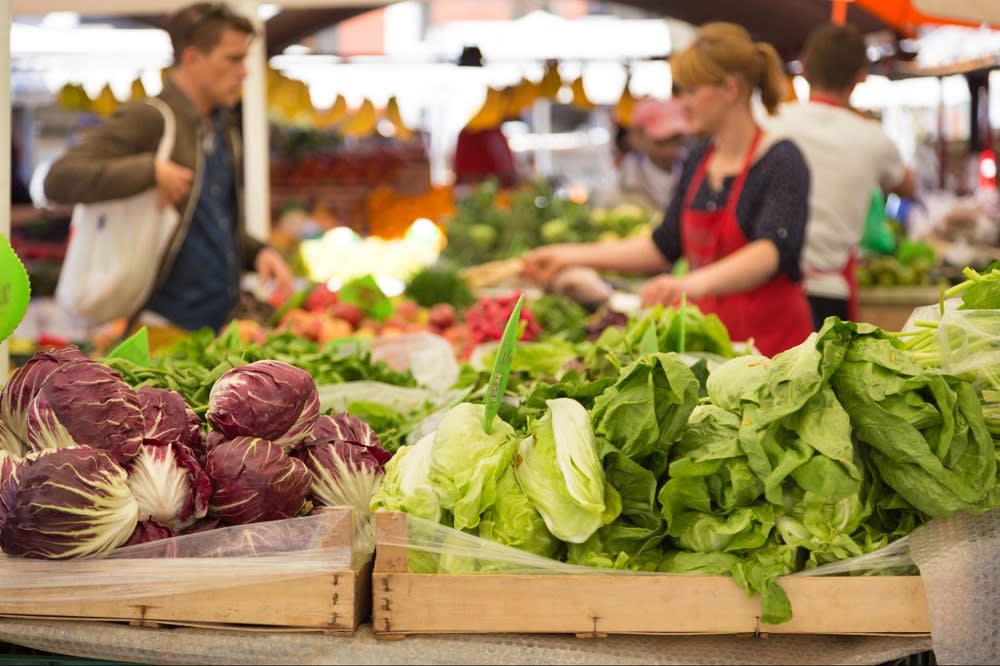 Another excellent option for your day is a trip to the Ardmore Farmers Market, located at Suburban Square. If you're looking for Lancaster County's freshest fruits and vegetables, this is the place to get them. Of course, they also offer various other products such as cured meat and gourmet cheese from DiBruno Brothers, locally baked goods, and more. Each vendor takes you on a journey, either to a new culinary expedition – at the Amish market – or to a new cuisine offering – at the Asian market. There are several tables outside under the awning if you would like to sit and enjoy purchased food items.
Head over and support local farmers and business owners at this lovely market.
As you can see, there are many beautiful things to do and experience in Ardmore, and it's an excellent option for your next destination. If you're interested in
Ardmore real estate
or looking at homes for sale in Ardmore,
contact
Stephanie at The MacDonald Team to get started.
Learn More About Ardmore Real Estate