Whether you're trading one estate in Ardmore for another in Bryn Mawr or relocating from the cozy confines of Wayne for the urban opulence of Rittenhouse Square buying and selling property is no easy feat.

Closing just one transaction on time with minimal headaches or delays is challenging enough. Landing two deals – one sale, one purchase – and doing so at roughly the same time can prove a head spinning experience.

And it's not that the process is difficult. People buy and sell real estate at the same time, all the time. While the deals may not always close on the same day or within the same week, it's easy enough to close them on a schedule suited to your needs and timeline.

Much of the struggle stems from wearing two hats. One day you're worried about prepping and staging your home to sell, and the next day you're touring and assessing and critiquing the staging in a bevy of numerous homes. It's a lot to absorb and manage - on top of everything else you have going on in your life.

But it can be done. And with a bit of preparedness, patience, planning, and partnering with the right real estate agent, it can be a deeply rewarding experience.

Let's take a look at four tips for buying and selling simultaneously.

Partner with a trusted and experienced real estate agent
As we noted above, one real estate transaction is taxing enough. Two introduce new levels of stress. You can alleviate many of the most pressing issues of simultaneous transactions by partnering with an experienced real estate agent.

Beyond their basic services of listing your current home and finding new ones for you to tour, a seasoned agent is adept at giving you advice and feedback, connecting you with best in class providers to prep your listing, and financial teams and inspectors to aid with your new acquisition, and guiding through the ins and outs of both transactions.

In many cases, they remove some of the heaviest burdens you'll face - from home prep and staging your listing to making a winning offer for your future purchase.

When vetting candidates, seek out agents and real estate teams that excel in both sides of the real estate transaction. Even better if your agent specializes in both the type of home you're selling and the one you want to purchase as well as the general locations for each.
Take stock of your current finances and future needs
It's at the earliest stages of simultaneous transactions where preparedness and planning are the most vital. Without a game plan, both journeys have little chance for success.

To get started, perform a deep dive into your current financial situation. For many, a close look at your financial health will determine if now is indeed the right time to sell a current home and purchase elsewhere, or if waiting is a more prudent approach.

When performing your assessment, key questions to explore include:
Are you in need of a new home, before your current home sells?
Can you secure a new home without selling your current home?
Is your next home purchase dependent on your current home selling first?
Does your current mortgage allow for taking on a second mortgage?
Will your current financial situation suffer if you're forced to take on two mortgages?
If two mortgages are doable, how long until they become a burden?
For many homebuyers, the acquisition of a new property is dependent on the selling of their current property due to the need for a down payment or to bolster an all-cash offer. It's critical to work every possible scenario to ensure you maintain financial stability before, during, and after the sale and purchase process.

In cases where relocation is unavoidable due to employment, your employer may offer assistance with the burden of moving expenses. In other cases, risk is a huge factor in simultaneous transactions. If you need a bigger home or want to move to a better school district, you'll want to assess how much risk you're willing to take on in spite of what your needs may dictate.
Prep your current home to sell
The moment you realize that a move is inevitable, you should begin prepping your home to list. From cleaning to depersonalizing to packing, the sooner you start this process the less stressed you'll be later on.

A few steps to consider to get the process moving forward include:
Order a home inspection to identify issues, concerns, or needed repairs to avoid delays and better position you for the offer, inspection, and negotiation stage.


Start cleaning your, from top to bottom, and get in the habit of keeping it clean for the duration of your listing.


Pack all non-essential items, and store away any bulky or non-essential furniture, and accessories.
Once your home has reached a certain level of preparedness, it's ready for staging and professional photography. Work with your real estate agent to identify the best providers, as both will directly influence how well your online listing is received by would-be buyers.

Keep in mind that staging may require some low-level upgrades, fresh paint colors, and transitioning the home away from its current "lived-in" condition. Though it does require some investment, it will improve your home's value and potential for a lucrative sale.

Ultimately, the quicker you can get your current house under contract, the faster you can move on to closing your new home.
Determine your needs and seek preapproval
It's important to have a general idea of why you want to move and what needs you're hoping to fulfill with the transaction. Especially in a market where sellers hold most of the advantage, determining ideal locations, wants, and needs from your next home, and what you can and cannot live without are vital to a successful home search.

Also critical is having a preapproved loan in hand before you start making offers.

First, when identifying your new home wishlist take some time to perform a cursory search of homes available within the submarket where you want to relocate. Do any of them seem promising? Or as can sometimes be the case in a seller's market, does the inventory leave you underwhelmed? It's a good practice for any home search, as it can serve as an indication of how much you may need to compromise (or not at all) to secure a home.

If you find you're unwilling to do so, it might be worth delaying your plan until a better selection of homes come available.

Should you move forward, make sure to secure your financing as early as possible. You can opt to prequalify, but that step only reflects the type of loan and for what amount you qualify. Preapproval secures your loan and shows to seller's you're serious about making a deal.

Short of an all-cash offer, your proof of funds letter from the lender is the strongest buying position you can bring to the market.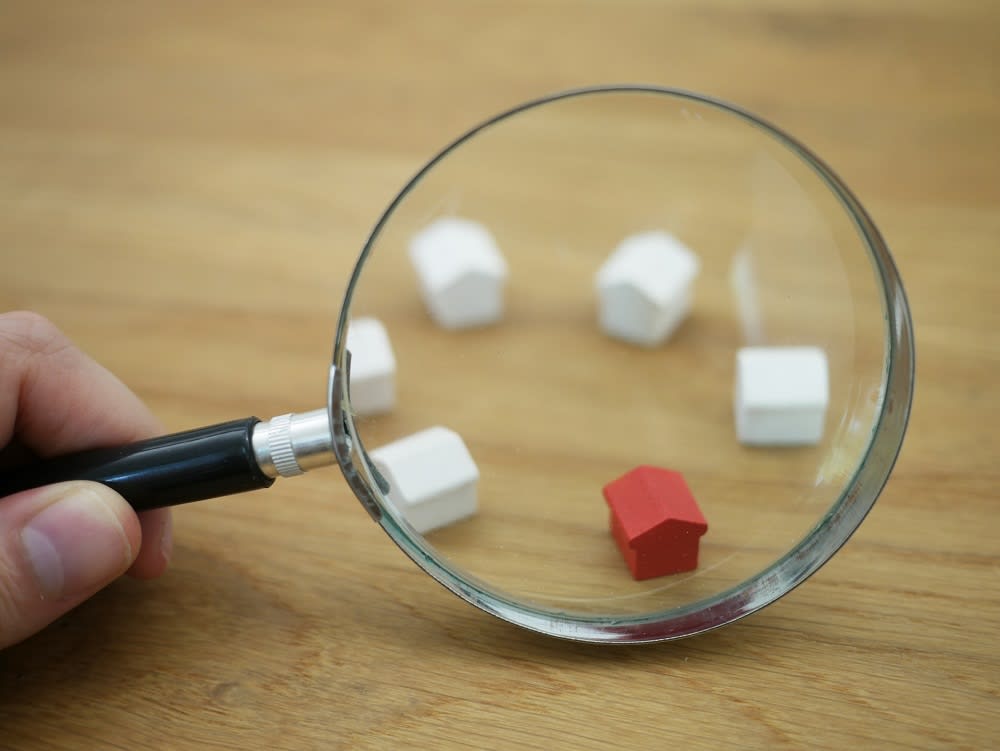 Plan for contingencies
There's a certain saying that involves paved roads and good intentions. There's also an adage called Murphy's Law.

Before you get too concerned, most simultaneous transactions occur without a hitch. Perhaps a slight delay or two, but nothing that can't be overcome or would jeopardize the sale or purchase. But the point remains, with so many moving parts, you don't want to be caught unprepared should aspects of one or both transactions become a concern.

The biggest worry in simultaneous transactions is selling your current home before securing the purchase of your next one. Even if you have the utmost confidence in the timing of your transactions, make a plan to cover your housing needs should you be left without it for any amount of time.

Two specific solutions to consider:
Lease-back option: A fairly common practice, when your home sells it carries a clause allowing you to stay in your current home while paying rent to the new buyer. Effectively a short-term lease, these agreements will typically cover a period of four to six weeks. Of course, each scenario is different, so plan for as much time as you believe is tenable.


Short-term rental: If remaining in your current home is not possible, a short-term rental is perhaps the more straightforward option. Whether it's a home, apartment or condo, ensure that whatever lease you sign is a month-to-month agreement, which is more expensive, but also more convenient. Otherwise, you could be held responsible for multiple months of unnecessary rent.
Conversely, if you end up closing on a home before selling your current one there's an option for that too. In most cases, this is done out of necessity. If you find yourself in a similar situation consider a bridge loan - a short-term loan that allows you access the equity in your current home to acquire a new home. There is plenty of risk involved, including higher fees and loan costs but can prove a smart option under the right circumstances.

Ready to explore the best of Center City Philadelphia real estate? Contact The Stephanie MacDonald team today to start your home buying or selling journey. From Ardmore real estate to Wynnewood homes for sale, allow Stephanie and her team's years of experience and expertise to be your guide to Philadelphia's Main Line luxury real estate market.