There are few things more important to consider when buying real estate than the schools nearby. In fact, according to Realtor.com, homes near high-rated school districts sell an average of eight days faster than homes in below-average school districts. With so many outstanding options for private schools on the Main Line, it can be overwhelming deciding which school is right for your child. Luckily, the area is home to some of the top-tier private schools in the nation. This list will give you a brief overview of some of the area's excellent private institutions and ensure that you choose the best path for your child's success.
Co-ed schools
If you believe your child's ideal education is best fostered at a co-ed school, there are many exemplary options on the Main Line. Centrally located in the area, Holy Child School at Rosemont is an independent pre-K–8 Catholic school that touts an impressive statistic that 80% of recent graduates qualified for honors or AP courses during their freshman year of high school. Another noteworthy pre-K–8 alternative is Waldron Mercy Academy. Founded by the Sisters of Mercy, this Catholic co-ed school was awarded a Blue Ribbon School of Excellence in 2001, 2009, and 2020. The Shipley School, established in Bryn Mawr in 1894, is a pre-K–12 school that emphasizes humanities and the sciences. The school has a 7:1 student to teacher ratio, an average class size of 14 students, and 52 honors courses. Consistently ranked as a top private school in the nation by The Wall Street Journal, The Episcopal Academy in Newtown Square is a K-12 school that boasts state-of-the-art academic, arts, and athletic and spiritual facilities, as well as advanced placement (AP) classes, interdisciplinary study, and online courses with a world-renowned faculty. Another stand-out K-12 option is Friends' Central School in nearby Wynnewood. Among Philadelphia's top schools, the school places emphasis on its Quaker values of community, service, equality, and integrity. If it is an outstanding high school option you are seeking, look no further than Archbishop John Carroll High School, which is known for its excellence in college preparatory courses with electives in fine arts, business education, and computer literacy. If a co-ed school setting is preferred for your child, you can't go wrong with one of these first-rate schools on the Main Line.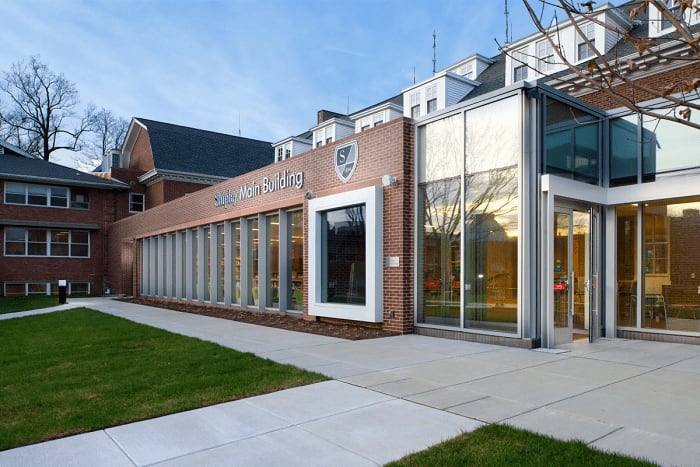 Credit: SchoolAdvice.net
Boys' private schools
If you want to place your son in a school dedicated exclusively to educating boys, you will be glad to know there are superb options on the Main Line that will fit the bill. Serving students grades 6-12, The Devon Preparatory School is a private Catholic college preparatory school that not only advertises itself as being a world-class academic institution, but it also offers over 20 extracurricular activity groups, like Mock Trial, Ballroom Dance, Chess Club, and Model United Nations. Malvern Preparatory School also caters to males in grades 6-12 and is known for its academics and athletics, which include rowing, lacrosse, and rugby. Located in downtown Philadelphia, St. Joseph's Preparatory School is a Jesuit institute for grades 9-12 with a reputation in the region for instilling leadership in business, education, law, and politics in their students. The area's only K-12 all-boys school is The Haverford School, which has 18 interscholastic sports and a 100% admission rate to four-year universities. If an all-male institution is what will ensure success for your young man, you will have no shortage of options on the Main Line.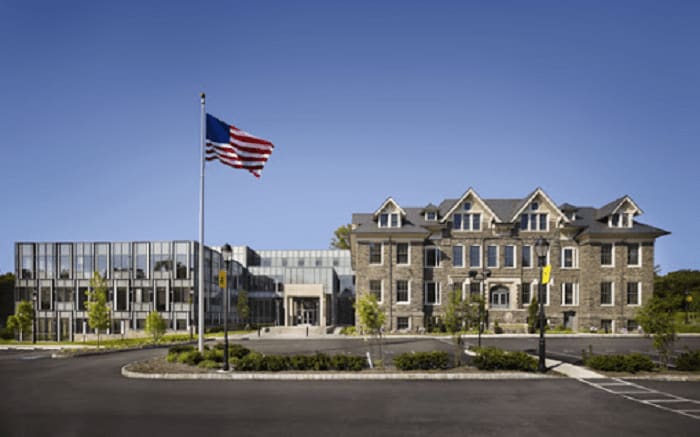 Credit: CVM

Girls' private schools
The Main Line is also home to a number of exceptional schools that are explicitly geared toward shaping your daughter's future. A pre-K–12 institution, The Agnes Irwin School in Rosemont is a nonsectarian college preparatory institution that offers an impressive lineup of athletic programs and provides its students a school experience aimed toward academics and the arts. Located in Bryn Mawr, yet another appealing option is the Baldwin School for Girls, a pre-K–12 institution that prides itself on developing its students into confident, accomplished women who make enduring contributions to the world. Sacred Heart Academy, also in Bryn Mawr, caters to young women grades K-12 and boasts a rich history of over 150 years of embracing faith, service, and a sense of community with their education. In nearby Radnor lies the Academy of Notre Dame de Namur, which is a private middle and high school that has a 9:1 student to teacher ratio and an all-encompassing curriculum that dives deep into cultural diversity and languages, history, sciences, and the arts. Villa Maria Academy High School is geared toward grades 9-12 and nurturing creativity, faith, and compassion along with a superb education. For another 9-12 alternative, Merion Mercy Academy is another nearby Catholic college preparatory school with over 72 clubs and organizations and an amazing 100% acceptance rate into four-year colleges. If a first-rate all-female school is what you seek for your daughter's education, the Main Line has many exceptional schools.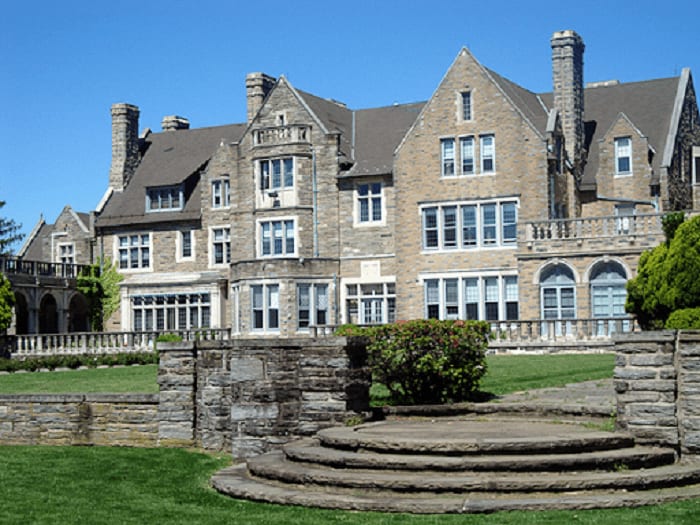 Credit: ndapa.com
Other private schools
If none of the aforementioned options fit your vision of where your child will thrive, there are many other options that deserve mention. For example, Gladwyne Montessori is the only AMS-accredited school that serves toddlers to adolescents along the Main Line and aims to individualize your child's learning experience in reinforcing individuality, curiosity, flexibility, and acceptance. For another Montessori option, Willistown Country Day School endeavors to help its students, aged preschool to grade school, use their firm foundation to succeed in later educational ventures. Accepting children from ages two through grade eight, Friends School Haverford weaves its Quaker principles into its school experience rooted in academics and encourages children's curiosity, creativity, and joy of discovery. Yet another excellent choice for a pre-K–8 school is the Montgomery School, which works with the individual personality of each student and promotes academic, social, and emotional qualities. St. Aloysius Academy for Boys is a K-8 independent Catholic academy committed to its students' spiritual, moral, and academic development. Serving students from grades pre-K–12, Delaware County Christian School is an interdenominational day school providing a well-rounded experience for its students with a range from scholarship to the arts to athletics. If an education rooted in Jewish values and tradition is what you are looking for, Jack M Barrack Hebrew Academy is a Jewish day school for grades 6-12. It balances its college preparatory curriculum with Jewish values. For another choice focusing on the Jewish faith, Perelman Jewish Day School combines an outstanding faculty with state-of-the-art technology and facilities to give their students a well-rounded education. Perhaps you need a school that can meet your child's unique needs. For example, if you have a child who has learning disabilities, then Delaware Valley Friends School is the choice for grades 1-12. If your child has been classified as gifted, The Grayson School advertises itself as a challenging, research-based educational institution specifically designed for Philadelphia's talented children. For young men grades 7-12 who would like a traditional military academy education that follows the Army's core values, Valley Forge Military Academy prides itself on developing individuals into leaders. No matter the goal you have in mind for your child's education, the Main Line offers a multitude of options that can be used to create your child's perfect academic journey.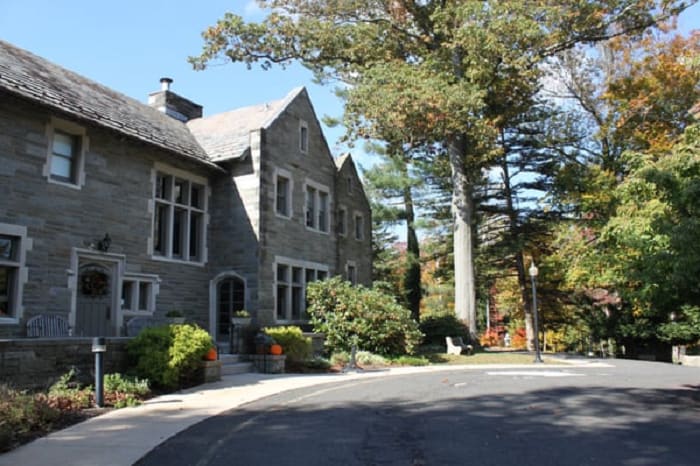 Credit: MapQuest
For those seeking high-quality private school options on the Main Line, there is no shortage of options to help your child succeed. Since the importance of assessing nearby school options is imperative when moving to a new area, you'll be thrilled to know that Philadelphia serves its residents well in this area. Does the idea of an exemplary education at one of the area's premier private schools lead you to want to relocate closer to the Main Line? If so, contact your trusted real estate leader Stephanie McDonald to partner with a knowledgeable agent in the greater Philadelphia area. For over 15 years, Stephanie has forged her way to the front of the Main Line, Center City, and Southern New Jersey real estate markets, so she will be the optimal resource in landing your dream home today.