A home is not just your house; it's your neighborhood as well. When searching for a wonderful home for yourself or your family in Philadelphia, it doesn't get any better than the Main Line.

Known for its iconic, historic homes and mansions, Main Line also has excellent neighborhoods with rich histories, lush and breathtaking landscapes, exemplary schools, and countless opportunities for family fun. You can settle in modest areas and communities or the more upscale "tucked away" areas. The variety and possibilities in Main Line make it a fantastic place to call home.

To help you choose the best neighborhood for your unique needs, here is a list of Main Line neighborhoods and what they have to offer. Although these are not the only worthwhile neighborhoods on the Main Line, one of these choices will surely be the perfect fit for you.
1. Ardmore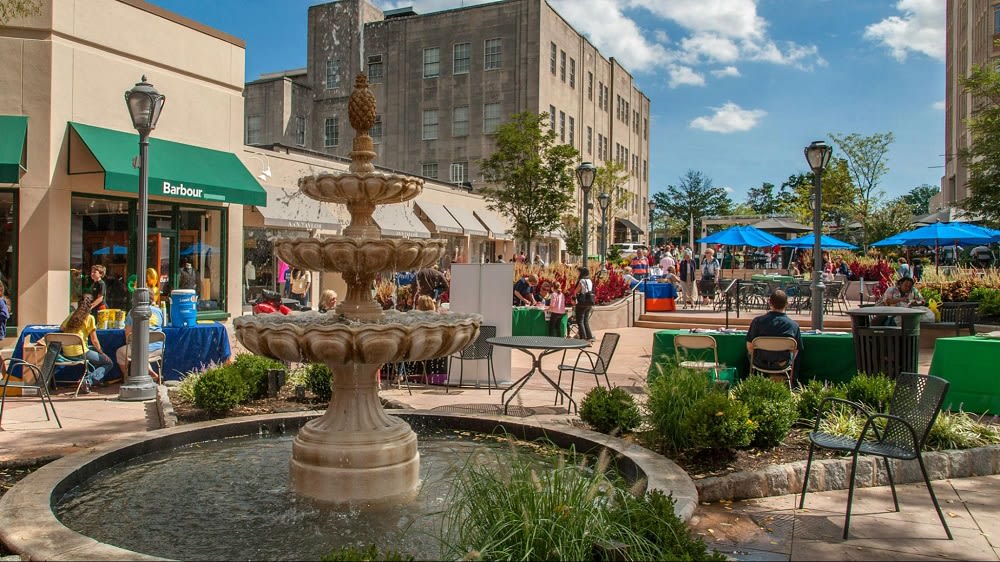 Photo courtesy of Visit Philadelphia
Nine miles outside Center City and in the heart of the Main Line lies Ardmore, one of the largest and most exciting neighborhoods. It has some of the best shopping, recreation, dining, and public amenities. If you're looking around Ardmore, check out
Suburban Square
, a modern and chic shopping experience.

Ardmore is home to a variety of residents, such as students who attend Main Line universities, single adults, families, empty nesters, and seniors. There's no shortage of housing in Ardmore, but North Side Ardmore tends to have larger, more luxurious properties than the South Side.

Ardmore also makes commuting a breeze as it's connected with direct service to New York City by the Amtrak Pennsylvanian line. A commute to Center City is only 30 minutes by car or regional rail.
2. Bala Cynwyd
Bala Cynwyd is the first suburb of Philadelphia to the northwest. This proximity makes it the most accessible community on the Main Line to commute to Philadelphia.
If you're looking for wide, walkable streets with a friendly environment and neighbors, you will love the neighborhoods in Bala Cynwyd. It's a family-friendly community with residents that enjoy dog walking, biking, jogging, and walking, hence the popularity of the
Cynwyd Trail
.

If you love outdoor activities, the tennis courts, basketball court, large field (for little league games), and playground ought to keep you busy.
3. Bryn Mawr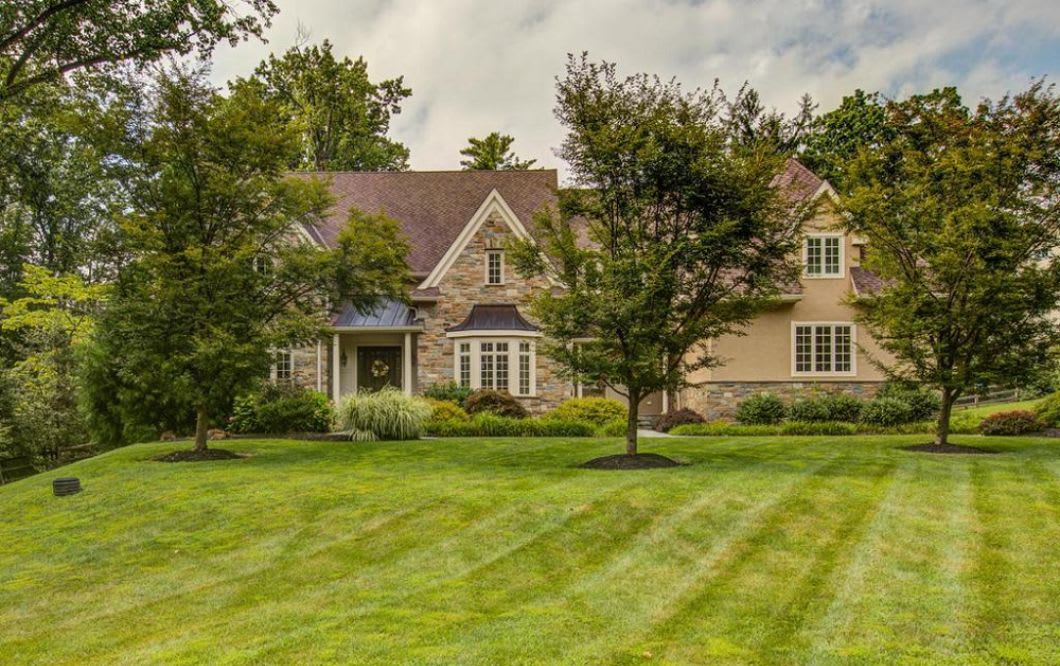 Bryn Mawr is located right at the center of the Main Line. It's home to beautiful neighborhoods, scenic parks, fine private schools, and nationally ranked colleges like Bryn Mawr College.

North Bryn Mawr has a more prestigious reputation compared to the South. It's very well established with old homes and institutions that are over 100 years old. The neighborhood has a hot real estate market with all types of homes, from modern to French-style clusters to stone colonial homes.

Bryn Mawr's physical landscape is lovely, with large trees, old mills and their ruins, winding roads, and creeks.
4. Gladwyne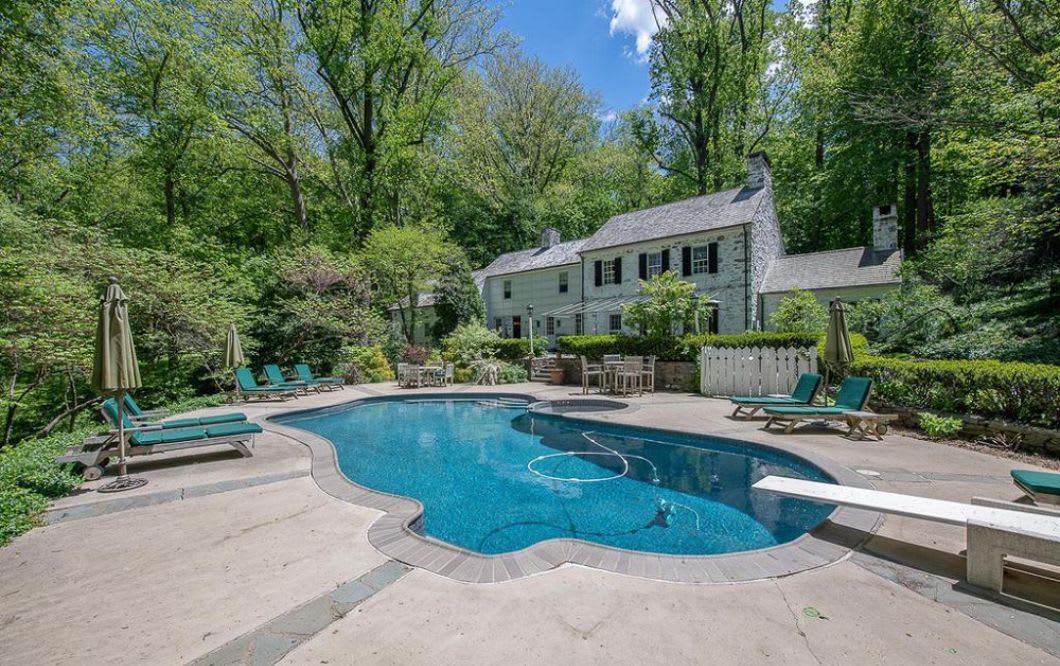 If you're looking for a highly residential community, Gladwyne might be the one for you. It has laid-back buildings and a luxurious atmosphere; in fact, the town was
ranked
the 6th wealthiest zip code in the United States.

Many people in Gladwyne have large estates and own horses. The charming town center has an English village feel with a library, churches, a synagogue, a bank, a grocery store, an old-fashioned drug store, and an upscale charcuterie shop. Some of the Main Line houses near the town center have features like dumbwaiters and cellar rooms for activities long since abandoned.

The northeastern side of Gladwyne has newer neighborhoods that feel more modern and developed compared to the rest of the community.
5. Haverford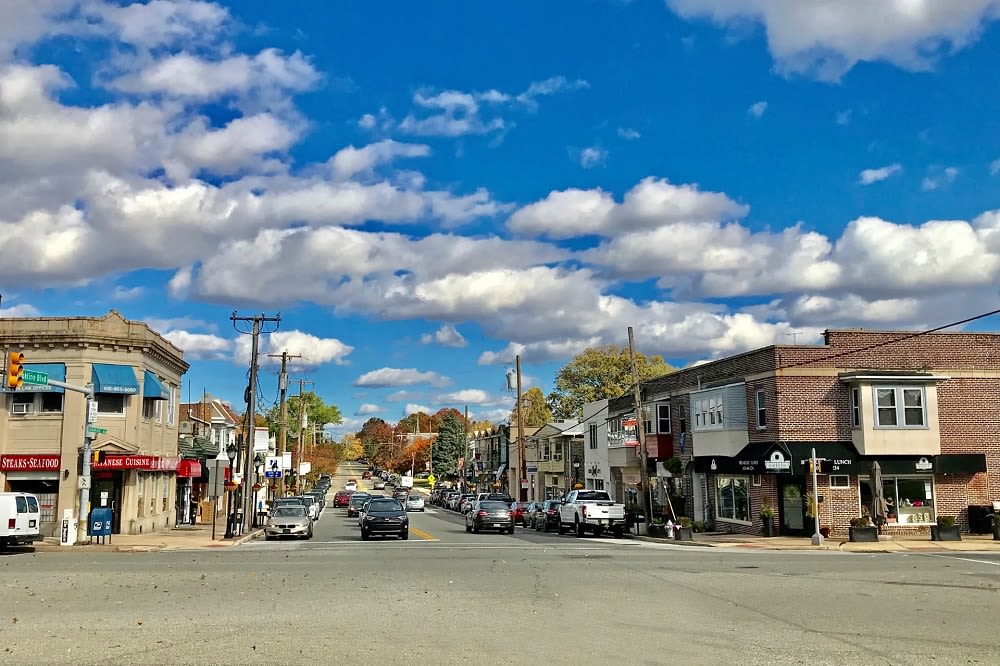 Photo courtesy of Discover Haverford
Just like Gladwyne, Haverford is almost entirely residential. Despite this, Haverford is home to delicious restaurants, a kids' book store, the prestigious
Haverford College
, and other family activities. The Merion Golf Club in Haverford has hosted five US Open tournaments, making it an impressive attraction to add to your bucket list.
The north side of Haverford in Montgomery County is desirable, luxurious, and expensive. It has several condominium buildings along Montgomery Avenue and enormous, high-end homes due to its proximity to the
Merion Cricket Club
.

Locals enjoy walking trails, dog parks, and the playing fields. There is also a quaint bird sanctuary across from the Cricket Club.
6. Merion
Merion Station is one of the wealthiest communities on the Main Line, and it's known for its gorgeous mansions and large estates. Its residents are primarily families, and it has two playgrounds, a walking trail, a ball field, and basketball and tennis courts.
It has a suburban atmosphere, with plenty of space and very little drive-through traffic. You can drop by the shopping center, and if you're hungry, you can stop at
Hymies
. Several accessory shops, salons, and jewelry stores make it the perfect place to spend a leisurely afternoon.

Merion provides easy access to the city as it's the last stop on the Main Line before Philadelphia, so commuting is no problem.
7. Narberth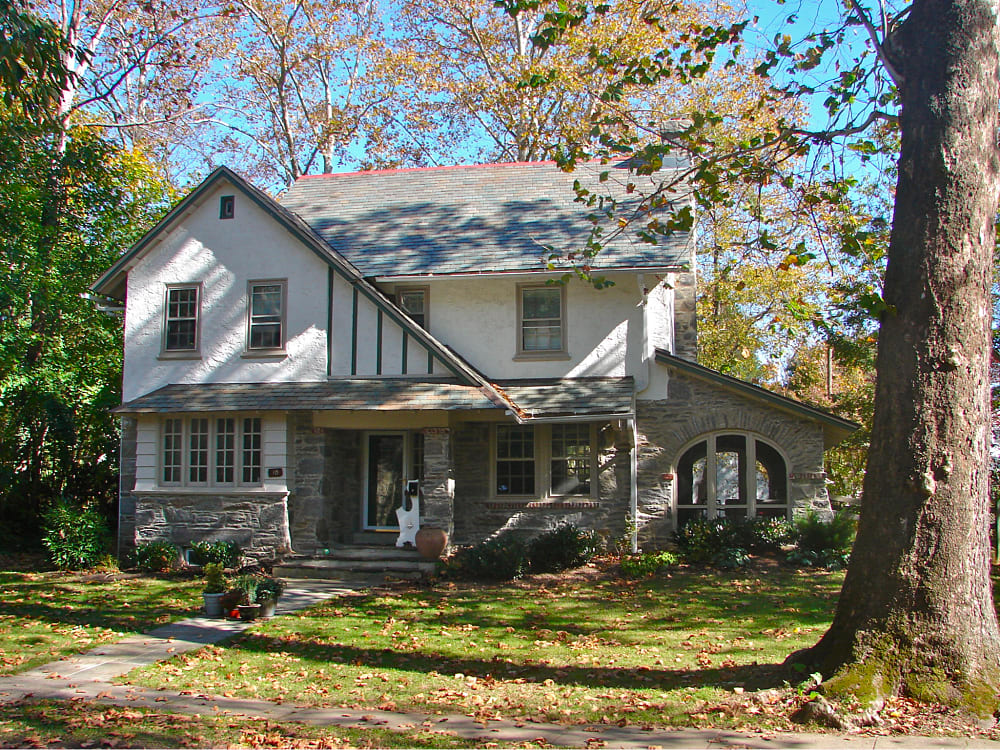 If you would like to take a step back into the past into an old-fashioned neighborhood with a small-town feel, Narberth is perfect. It spans only 0.5 square miles, with a population of just over 4,000 residents. That means its locals can walk to most restaurants and shopping centers.

Despite its size, there is no shortage of activities to engage in. if you're interested in art, you can attend the Narbeth Music & Arts Festival and the Narberth Dickens Festival. You can participate in sports and other recreational activities in the Narberth Playground and the Sabine Avenue Playground.
8. Wynnewood
Wynnewood is one of Main Line's largest communities. It's very walkable, which, together with its notable schools, is why it's so popular for families. It has beautiful homes, grand shopping centers, and several family-friendly activities.

It's one of the most diverse communities along the Main Line in terms of housing style, cost, and available variety of neighborhoods. The Penn Wynne section is more modest than the more exclusive north side areas, but it still offers everything you and your family could hope for.
9. Devon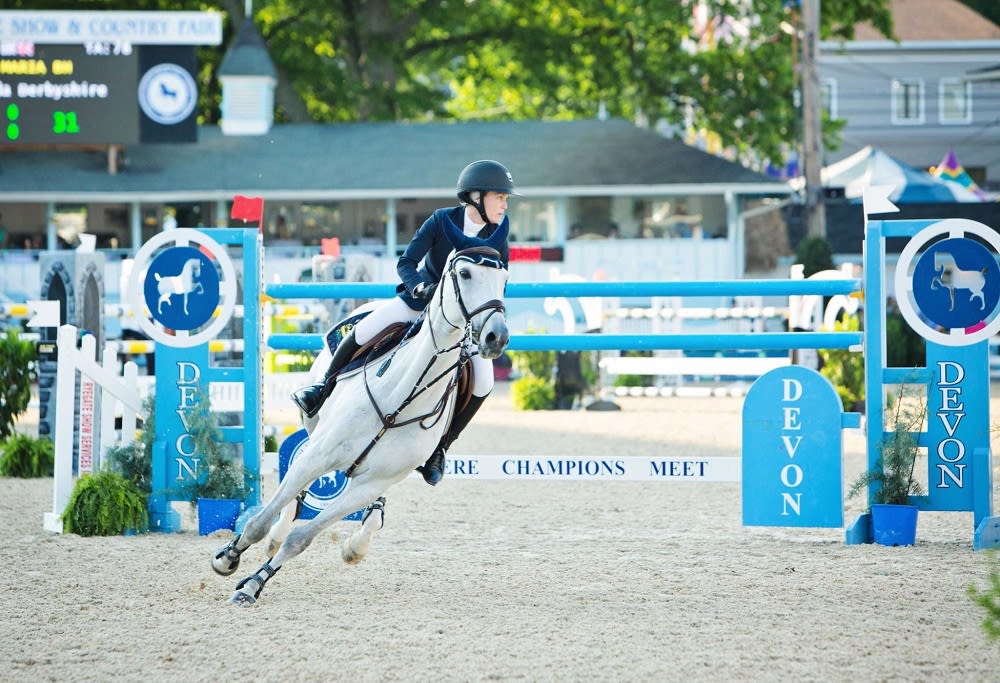 Photo courtesy of Devon Horse Show
Devon is one of the smaller Main Line neighborhoods. It contains several picturesque estates and luxury townhomes with an average lot size of about half an acre. The locals enjoy shopping in the lush shopping space,
Devon Yard
.
The town is known for the
Devon Horse Show
, the oldest and largest outdoor horse competition in the country. It's been a major attraction since 1896 and is one of the main attractions of Devon. This also has a wealth of private and parochial schools to cater to all needs.
Other activities in Devon that your entire family will enjoy include visiting the
Jenkins Arboretum
and checking out the gorgeous Waterloo Gardens.
10. Paoli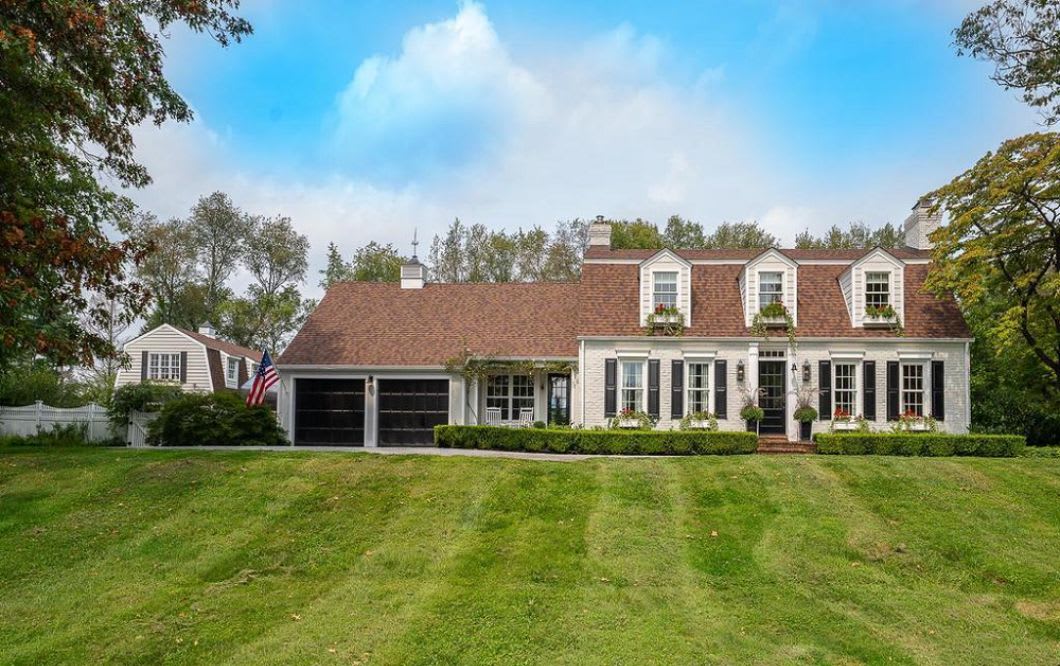 Paoli is one of the farthest west communities along the Main Line. Most of the houses in Paoli have large lots and space for horses with an abundance of trees. If you're looking for a more affordable neighborhood along the Main Line, Paoli is perfect.
It mainly consists of an older population and is a favorite due to its easy commuting. It's close to major highways, and the Paoli train station can take you directly to New York. It has several shopping centers, such as the
Paoli Village Shoppes
, and a famed luxury shopping destination, the
King of Prussia Mall
, is a stone's throw away from the community.
11. Villanova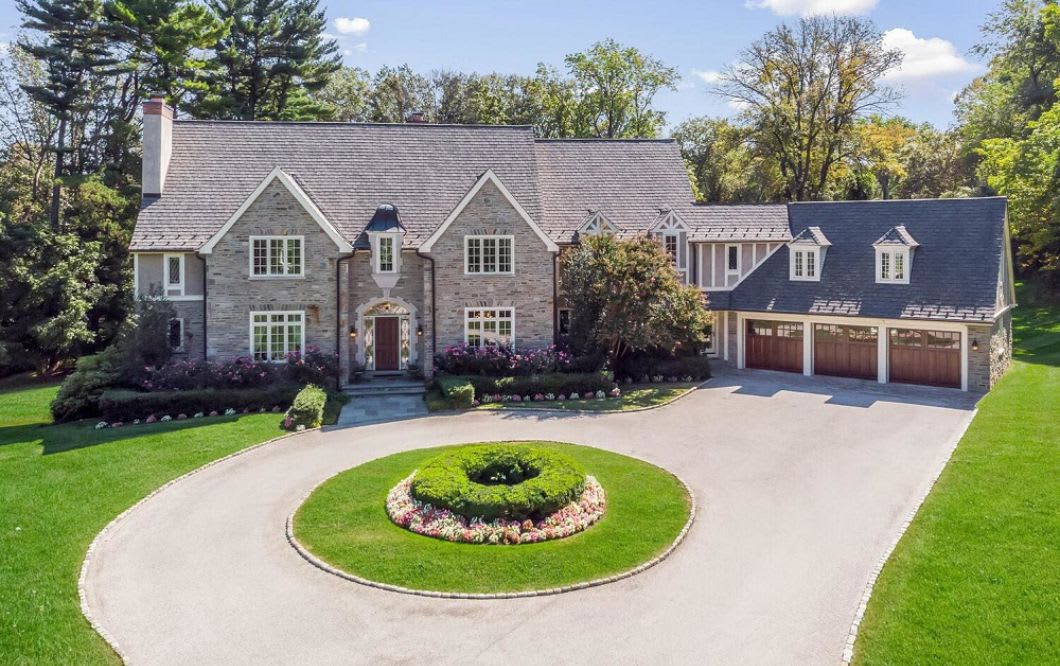 Villanova is home to one of the country's best universities –
Villanova University
. The university divides the neighborhood into the north and the south sides.

The north side contains some of the Main Line's largest and most beautiful homes, complete with large lots and winding roads. Most streets don't have sidewalks, and it feels more private and "hidden away" than most other Main Line communities, which have a suburban feel.

The South Side has lovely streets, smaller homes, and more of a community atmosphere.
In Villanova, you can check out the Quacker meeting house or visit the Radnor Trail for some outdoor adventure.
Need Help Choosing the Best Neighborhood? A Main Line Realtor Can Help
Why contact Stephanie to purchase a home you love on the Main Line? She's a longtime Main Line resident, is raising two daughters in the area — she's the expert, and many of
her clients' testimonials
speak for themselves.
Stephanie
holds a Juris Doctorate from the Villanova School of Law and brings to each negotiation specialized knowledge in transactional real estate and commercial litigation. A fierce advocate for her clients, Stephanie knows you've worked hard to get to this point and believes you deserve the best service and results.
Just in this guide, we've seen 11 neighborhoods worthy of your attention as a homebuyer with good taste and solid priorities. Work with Stephanie MacDonald and
The MacDonald Team
— they know the ins and outs of all these neighborhoods and will advise you on specific properties within them.
With Stephanie and co. in your corner, it's a great time to start your investment property search.
Contact us today
as your next big step toward big results.
*Header photo courtesy of National Geographic