For buyers and sellers alike, the 2021 real estate market across Southeast Pennsylvania looked largely unfamiliar. Uncertainty about the future weighed heavily on individuals and industries across the country in 2020, and Main Line real estate prices looked as though they might suffer. However, after gaining its footing in the latter half of 2020, 2021 produced something altogether different. Sales picked up and home values skyrocketed.

People were on the move, and aggressive buyers would not be deterred—fueled by historically low interest rates. Bidding wars over homes in desirable neighborhoods across the entire Main Line region were the rule—not the exception. Affluent buyers, in particular, took a cautious approach to Main Line transactions as the year wore on. Those wanting to avoid overpaying in a bidding war held off. With the upheaval of 2021 behind, the question now turns to 2022 and what the year will bring.
Main Line real estate remains a good investment
It's fair to say that even in down markets, the Main Line region—stretching from Ardmore to Bryn Mawr all the way out to Wayne—remains a highly desirable area to call home. Between proximity to Philadelphia, neighborhood amenities, great school systems and undeniably spectacular homes, buyers will continue to seek out Main Line homes—even when met with high home prices.

Overall, the Main Line real estate market remains a solid investment. Savvy buyers who have remained patient through the turbulence of the past 12 months could see superb homes, more stable pricing, and less competition. This will prove especially true should they target homes in high-value areas that require a bit more TLC.
Mortgage rates are on the move
Over the past to years, mortgage interest rates have seen historic lows. At one point, a buyer could acquire a 30-year loan for 2.5%. Before August 2020, rates had never once dropped below 3% in the nearly 50-year history of tracking this loan number. But the days of nearly free money are behind us. For now, anyway.

Seeking to stave off inflation and spur a measured recovery from the COVID-19 pandemic, the Federal Reserve announced its intentions to increase rates in 2022. Increases will be measured and most predictions posit that rates will finish the year between 3.75% and 4%, meeting the threshold of pre-pandemic numbers. Buyers may have slightly less purchasing power upon this increase, but there will be less competition for homes. Even with a slight increase, higher rates remove some of the more aggressive elements of the real estate market. Less bidding translates to more amenable negotiations. While the seller may lose out on some of their premium, within neighborhoods as desirable as the Main Line, they still stand to make a profit from the sale over the life of their investment.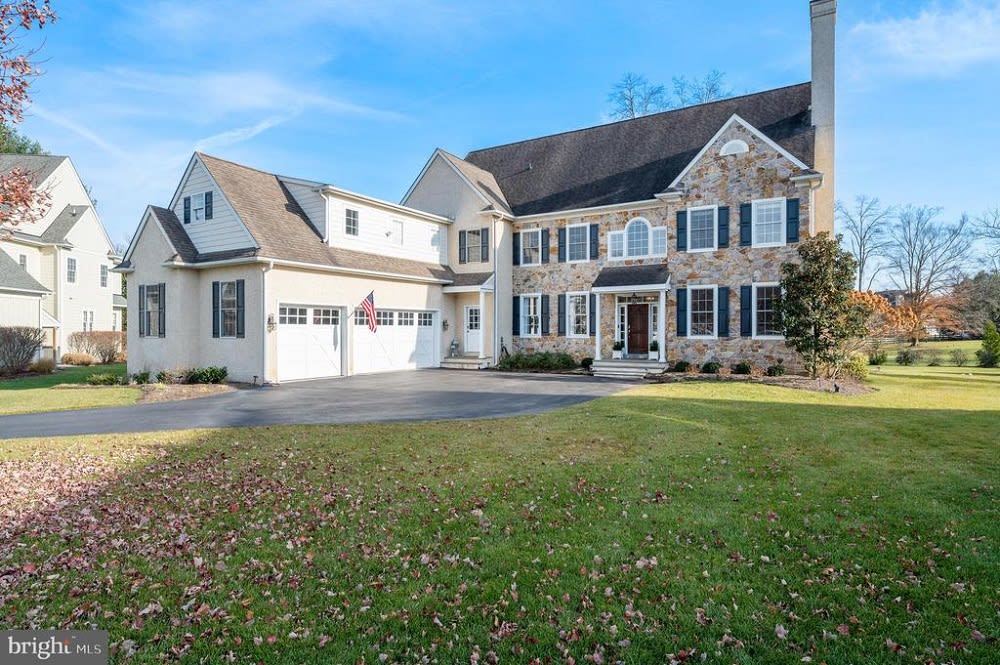 Home prices lower
Home prices are not likely to lower to pre-pandemic numbers in the near future, but the days of ever-increasing values may finally be coming to an end. In some cities, values increased from 25-30% year-over-year. Even for affluent buyers and with low interest, these unsustainable and inflated home prices were too much to bear. Normal growth in the Main Line real estate market going forward may reflect values in the 10% to 12% range—which is much more accessible even for luxury buyers, especially if they no longer have to compete with a bevy of other buyers for a home.

That said, a low plateau won't be reached for a very long time due to two significant factors: Main Line homes won't lose their desirability, and inventory might take even longer to recover.
Inventory remains tight
Consider that both Main Line active inventory and monthly supply are down by almost 50%. The latter indicator is just over a month's supply in the Main Line market. As for new listings or new housing, neither is flooding the market. Considering the speed at which they go under contract, new home construction won't make a dent in inventory until at least 2023.

A couple of factors are working against Main Line housing inventory. For new builds, heightened land and construction costs make development less lucrative. Factor in material shortages, which slow down build times considerably, and you've got a thin inventory of homes coming online at any given time. Coupled with a segment of sellers still hesitant to list for fear of finding another desirable Main Line home for sale, it's easy to see why values will remain high for the coming year.
Demand remains high
The truth is that there are many buyers navigating the current Main Line real estate market—with two groups, in particular, making their presence felt. The first group is millennials. Affluent millennials are looking to either upgrade from their previous residence or buy a second home. The driving force behind this mass of home shoppers is newfound work-from-home flexibility.

Millennials make up the largest segment of home buyers today and carry the most buying power. However, no longer tied to the office, many buyers from all generations are seeking out homes outside urban hubs. This is a trend that will continue over the next five to seven years.

The second group of buyers is institutional investors. While their presence isn't felt at the luxury level as much as at lower price points, all markets are beginning to see mass purchases materialize. This plays into the popularity of rentals, both short and long-term. Expect this trend to stick around for a while.


Buying advice for those entering the market
Above all else, buyers need to exercise patience. The market remains in the hands of sellers. The best properties in the most desirable areas throughout the Main Line will continue to garner a lot of attention. You may have to put multiple bids on multiple homes before one is accepted.

If that process is untenable, consider how flexible you can be with your home search. If you can expand your search area and look for hidden gems—undervalued or underappreciated homes and neighborhoods—do so. You'll face less competition and potentially negotiate with motivated sellers. If you're willing to get your hands dirty or invest in upgrades and renovations, many excellent Main Line luxury properties would benefit from a thoughtful owner. More often than not, you can acquire vintage homes at a discount, and use the savings to make your own upgrades and significantly increase the value.

Finally, whatever you do, make sure you're making decisions you're comfortable with, using the guidance of an experienced realtor. Partnering with an experienced real estate professional with your best interest at heart will help you better navigate the process of buying Main Line real estate in 2022.
Searching Main Line homes for sale?