Contrary to popular belief, even the best Main Line homes do not sell themselves.

With everything from classic center hall stone colonials to stately English Tudors to French-styled estates, there is no shortage of spectacular property in Philadelphia's Main Line region. But just as with every other home, when one of these majestic mansions hit the market, they face a discerning and savvy lot of would-be buyers. If you want your home to stand out and earn its maximum value among a multitude of other equally impressive homes, you need to position it wisely.

Let's examine five key steps you can employ to get top dollar for your Main Line home.

Pre-listing inspection to know your position
Inspections are a staple of the home buying process. Typically coming after an offer is made, they allow the buyer a chance to take stock of a home's health. To verify its overall condition prior to closing the transaction.

A pre-inspection listing allows you, the seller, to do the same thing. Keeping you one step ahead in the overall sales process, by ordering your own home inspection, you'll know upfront about potential problem areas, including:
Concerns or deficiencies you previously did not know existed
An itemized list of needed repairs that you can choose to address yourself or disclose in the course of the sale
Areas where upgrades may increase the home's value and make it more desirable to buyers
Pre-listing inspections place you at a distinct advantage over would-be buyers. When the time comes for their inspection, you'll already have an idea of what to expect. You can relay some of your findings upfront, which signals your care and stewardship of the property and transparency towards the deal.

Ultimately, having your own inspection performed lets you and your real estate agent develop a closing strategy and how to approach negotiations to get the most from your deal.
Details, details, details
Living at home day after day after day, our perception of the house slowly changes over time. We stop sweating the small stuff. More accurately, we quit noticing it. But think back to when you first toured your current home, contemplating whether or not to buy. You took note of every last detail, good and bad.

And so will a new crop of potential buyers looking to purchase your property.

Tour your house again, or even better, bring a fresh set of eyes - a friend, family member, your trusted real estate agent - to spot what you might be overlooking.
Is the mailbox dented and dingy?
Is your yard overgrown with bushes?
Are your plants filled with dead leaves or old ruddy mulch?
Does your driveway have a few too many concrete "veins" running through it?
Has your rusty door knocker or barely lit doorbell seen better days?
Take the party inside and do the same thing - look at and sweat the small stuff.
Is the hardware on your cabinets and doors scuffed or dated?
Are the base of your toilets an embarrassment to good hygiene? What about the tubs, showers, and sinks?
Are there clumps of animal hair caught in the corner of baseboards or cobwebs floating along with the crown molding?
Do you have stains underneath your sinks from past leaks or leaky cleaning supplies?
When was the last time any of your ceiling fans or globe lights received a decent cleaning?
Honestly, this list could go on and on, but you get the idea. Small details matter to buyers purchasing a home. The minute they spot one thing amiss, they naturally start searching for other issues. Remove the opportunity for them to detect what's wrong by making even the most minor concerns right.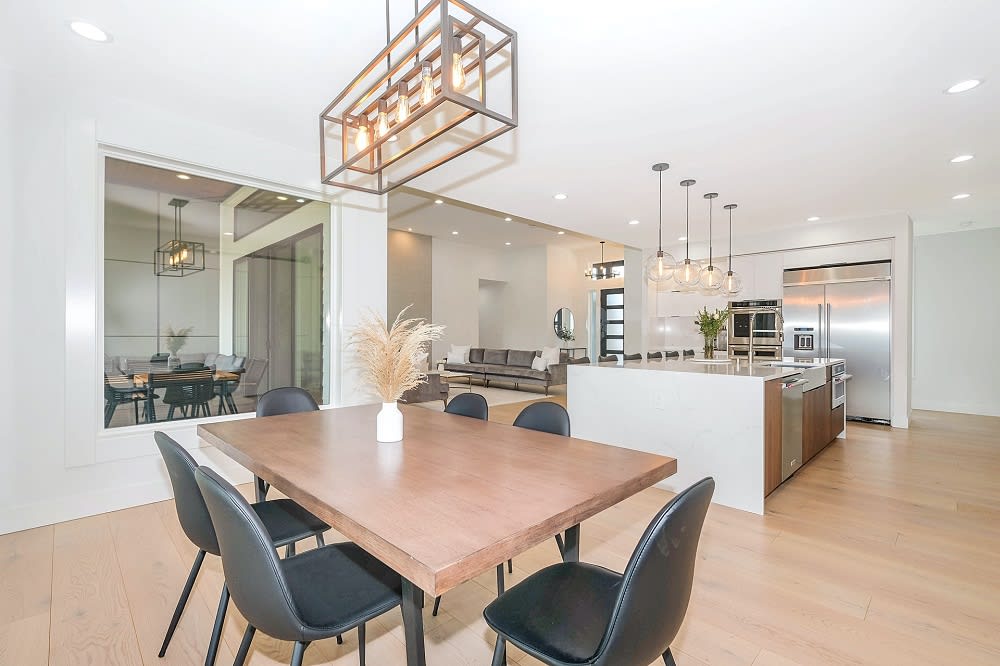 Stage your home to make a connection
Once you've followed the most basic steps of home listing preparation - cleaning, depersonalizing, repairs or upgrading - the time has come to stage your home. Perhaps more than any other value-added step, staging works to connect home and buyer in a way few strategies can.

More than rearranging furniture or adding or subtracting art and accessories, staging transforms a home from a property that's "lived-in" to a livable home.

You're setting the stage, so to speak, for a buyer to envision their future instead of your past. Staging includes:
Removing big bulky furniture in favor of smaller, more contemporary pieces.
Freeing windows from the burden of heavy treatments to those that let in as much light as possible.
Emptying closets and pantries, and storage spaces by half to show their spaciousness
Creating marketing or sales paths through the home to reflect how easily the floorplan flows from one area to the next.
Setting up different rooms or zones to show off the properties infinite possibilities regardless of who lives there.
To that last point, staging is a chance for you to sell your home directly to the ideal buyer. Convert a den to a home office or media or playroom. Show off that extra fourth or fifth bedroom as the perfect spot for a home gym or guest suite.

Buyers that connect with your home are more apt to make aggressive offers to claim it as their own. Determine who your home appeals to most and stage it accordingly.
Create an irresistible online presence
Generating multiple high dollar offers for your Main Line home requires more than just physical positioning; it also takes a robust online presence.

Considering that more than 95% of home shoppers spend at least a part of their property search reviewing homes and market data online, it's a good bet they'll make a note of listings that stand out most.

First, partner with a knowledgeable, tech-savvy real estate professional who understands how to create attention-grabbing listings and market your property via social media.

Next, employ a professional photographer to capture that newly staged home in all of its glory. Quality, high-resolution photos shine online, even in thumbnail size, and offer buyers a vibrant digital window into your home's best features. Those pics will also help your online presence eclipse other listings that pay less attention to details.

If the photographer you hire doesn't offer video service, hire one that does. Videos and virtual tours are a huge draw for home shoppers wanting to gain a feel for a home before taking a physical tour. Videos also expand the home's marketing reach, allowing for more dynamic postings on Facebook, Twitter, Instagram, or YouTube.

Finally, don't forget to create a dynamic piece of copy for your online listing. Again, your real estate agent and their marketing team will help you craft this but remember - people do read this vital narrative.

Use it to tell the home's story. Not merely the number of rooms and square footage; that info is already listed elsewhere. Explain the home's versatility, how many people the patio can hold for entertaining, the best parks or recreation nearby, and all of the wonderful shops and restaurants within easy reach of the neighborhood. Share insight on what made the house such an amazing place for you and your family and how it will do the same for the next buyer.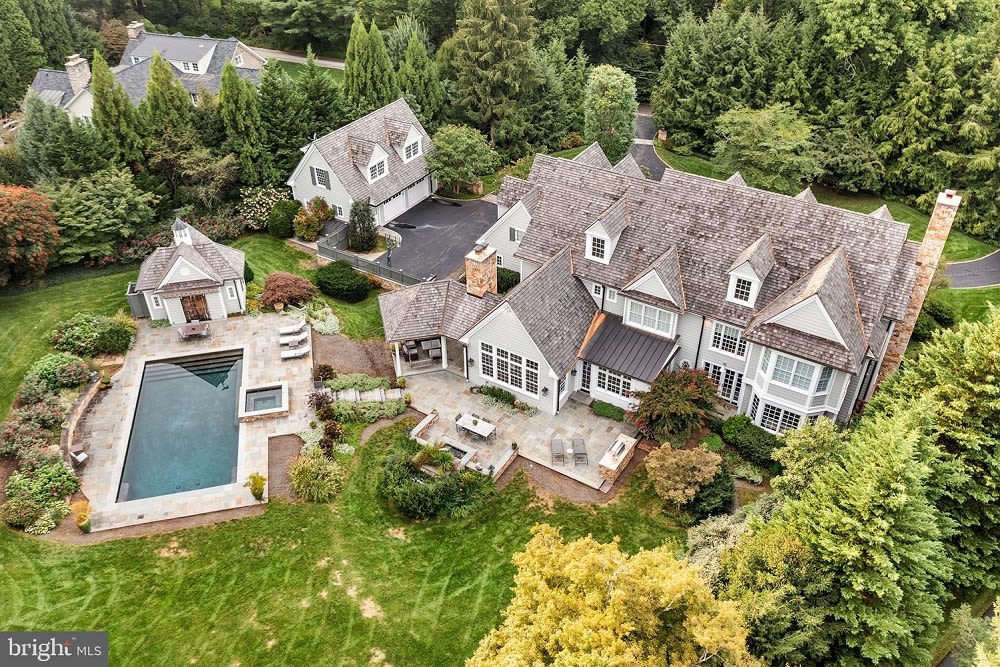 Set your price wisely
One of the least understood aspects of maximizing your home's market value is how to set the price. Conventional wisdom tells us, "aim high, earn high." While that may work in garnering a professional raise, it's counterintuitive when selling a home.

When setting a price, your number should be realistic and competitive. Even in hyper-competitive luxury markets where bidding wars are common, high-end buyers are savvy enough to recognize a poorly set starting position.

Mimic your buying pool and research the factors they use to know if your price is fair or farfetched.

Foremost, demand will set your home's price or help you figure out the proper range. From that point, use the following as your guide:
Comps: perform a deep dive on homes that resemble yours - comparable sizes and styles, features, and amenities both inside and out; this will give you a gauge of your home's overall value


Home sales: review recent home sales within your immediate market and note both asking price and what the home sold for; you can also spot trends, and what factors are pushing buyers to specific homes, and the prices they're willing to pay for particular amenities


Location: consider where your home fits within the immediate market and broader region to hone in your asking price; proximity to excellent schools, popular commercial districts, spacious parks, and recreational opportunities, golf courses, and access to highway or mass transit can all boost your position
Aim too high, and buyers catch on to the inflated price. Price too low, and you risk leaving money on the table. Instead, find your value and set a list price just under that number.

Homes set below their market value will attract a far wider section of the buyer pool versus those at or above it. The more offers you can generate, the higher the likelihood that not only will you earn top dollar for your Green Line home, but you might also see bids well above what you're asking.

Ready to explore? Contact The Stephanie MacDonald Team today to start your home buying or selling journey. From the Main Line to the Jersey shore allow Stephanie and her team's years of experience and expertise to be your guide to the luxury real estate market.